Regular price
Sale price
£0.00 GBP
Unit price
per
Sale
Sold out
Embark on an extraordinary journey through the heart of Welsh mystique as you traverse the Llyn and Snowdonia Coastal Path. This trail, a harmonious blend of coastal splendor and mountain majesty, stretches over 100 miles, weaving a tapestry of natural wonders that encapsulate the essence of North Wales.
Commencing your odyssey in the picturesque coastal town of Porthmadog, the path unfolds with the drama of Snowdonia's peaks as a backdrop. Wander through quaint fishing villages, their colorful cottages standing sentinel against the rugged coastline, while the rhythmic cadence of the sea becomes your steadfast companion.
The Llyn and Snowdonia Coastal Path guides you through a symphony of landscapes, from sandy beaches to towering cliffs, offering panoramic views that defy description. Marvel at the juxtaposition of ancient castles against the backdrop of Snowdonia's majestic peaks and let the tales of Welsh folklore seep into your consciousness.
As you traverse this coastal route, discover the untamed beauty of the Llyn Peninsula, where hidden coves and pristine beaches await your exploration. Allow the path to lead you through lush woodlands and mountainous terrain, inviting both serenity and invigoration with every step.
Immerse yourself in the vibrant culture of North Wales, where the Welsh language and traditions thrive. Engage with friendly locals in charming pubs, savoring local delicacies that reflect the region's rich culinary heritage. This coastal and mountainous fusion promises a walking experience that transcends the physical realm, awakening the spirit to the enchanting allure of the Llyn and Snowdonia Coastal Path. Lace up your boots and embark on a journey where coastal splendor meets mountain majesty, creating memories as enduring as the landscapes themselves. 
DL Leaflet
Full Colour
900 per box -  These come as singles only - Please enter the specific amount of leaflets you require
Share
View full details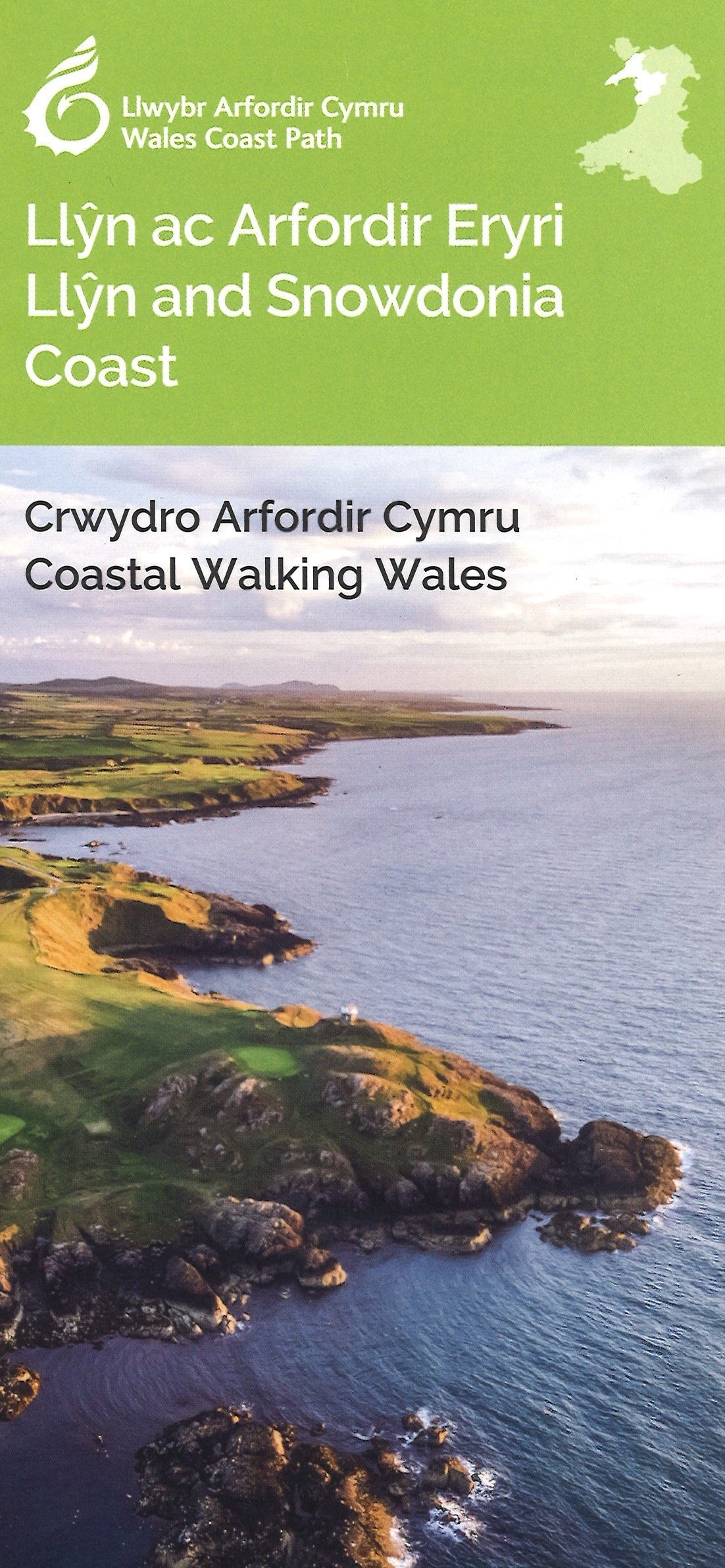 Product Info:

These leaflets come as singular copies only - If you would like a box, please enter the box qty into the ordering cell to receive a full case of leaflets