Regular price
Sale price
£0.00 GBP
Unit price
per
Sale
Sold out
Welcome to Visit Cheshire - Your Free Family Guide to Chester & Cheshire 2023! Unleash the magic of this enchanting county and embark on a remarkable journey that promises to captivate the hearts of both young and old.
Immerse yourself in the rich history and culture of Chester, a city steeped in ancient tales and awe-inspiring architecture. Wander through the cobbled streets, where medieval charm and modern delights blend seamlessly, offering a unique and vibrant experience for all. From the iconic Chester Cathedral to the majestic Eastgate Clock, every corner of this city exudes an irresistible allure.
Venture beyond the city's walls, and discover the picturesque beauty of Cheshire's countryside. With its rolling hills, lush meadows, and meandering rivers, it's a paradise for nature lovers and outdoor enthusiasts. Embrace the tranquility as you explore quaint villages and hidden gems, where warm hospitality awaits.
For families seeking adventure, Cheshire has an array of thrilling attractions that promise to ignite the imaginations of the young and the young at heart. Unleash your inner explorer at Chester Zoo, home to an incredible array of wildlife from around the globe. Delight in the whimsical wonders of Gulliver's World theme park, where rides, shows, and laughter abound.
Foodies will be delighted by Cheshire's culinary scene, offering a delectable fusion of traditional and contemporary flavours. Savour locally-sourced delicacies in charming eateries, and treat your taste buds to unforgettable gastronomic experiences.
With Visit Cheshire as your guide, you'll uncover hidden treasures, embark on unforgettable adventures, and create cherished memories that will last a lifetime. So, pack your bags and get ready to experience the magic of Chester & Cheshire in 2023 - an extraordinary journey awaits you!
DL - Leaflet 24pp Fold Out Map 
Full Colour 
450 - Per Box 
Please specify the exact amount you wish to order. 
Share
View full details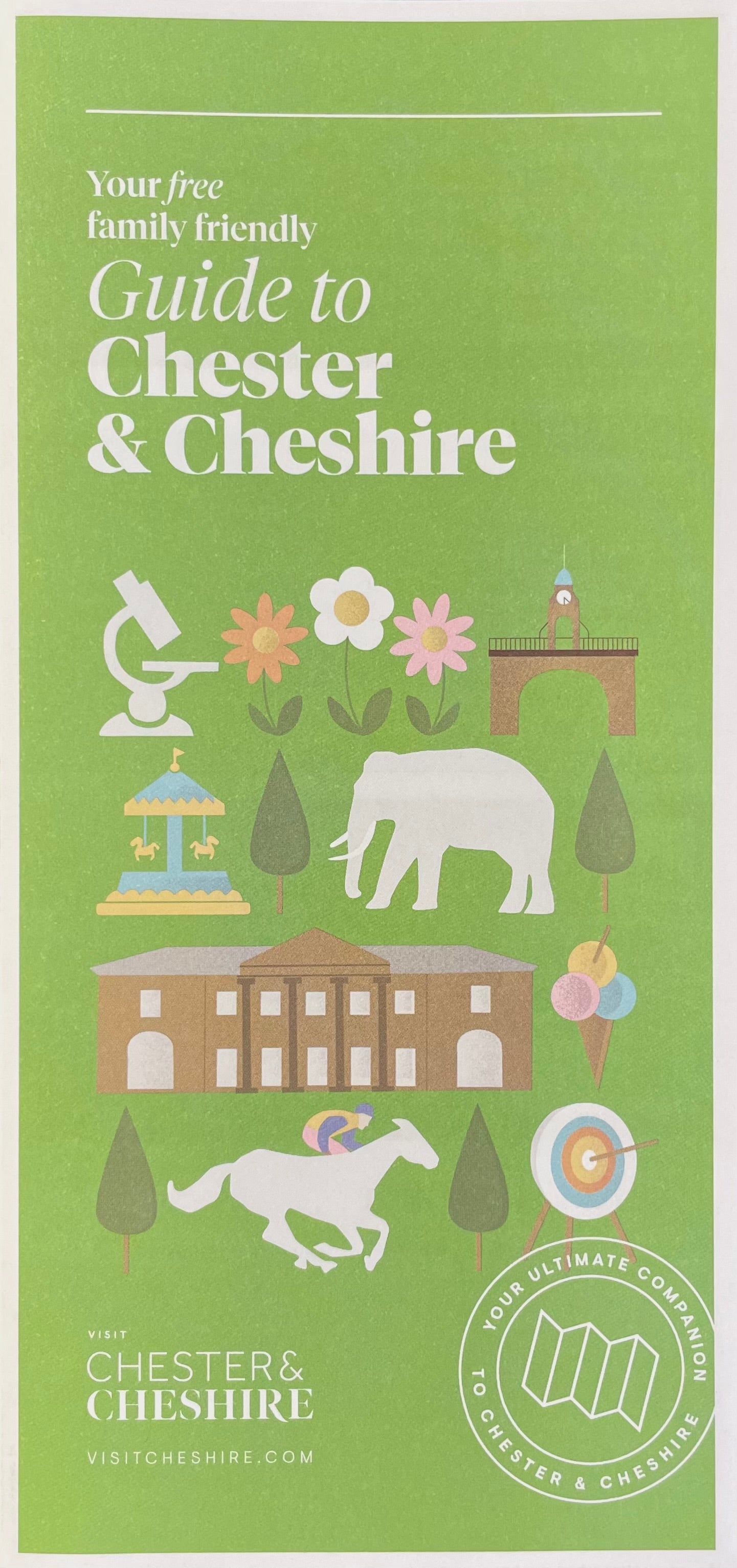 Product Info:

These leaflets come as singular copies only - If you would like a box, please enter the box qty into the ordering cell to receive a full case of leaflets