Regular price
Sale price
£0.00 GBP
Unit price
per
Sale
Sold out
Experience the breathtaking beauty of Worcestershire Vale & Spa in 2023 as we celebrate the 40th Anniversary of our enchanting Blossom Trail. Delight in a magical journey through picturesque landscapes adorned with vibrant blossoms, creating a scene straight out of a fairy tale.
A Timeless Tradition: For four decades, our Blossom Trail has been a beloved tradition, drawing visitors from far and wide to witness the stunning transformation of the Worcestershire countryside. The blossoms, in all their splendour, symbolise renewal, hope, and the natural beauty that surrounds us.
Nature's Masterpiece: As you meander through the trail, be captivated by the riot of colour and fragrances. Blossoming orchards, delicate cherry and apple trees, and a sea of wildflowers create a visual spectacle that will invigorate your senses and provide the perfect backdrop for unforgettable moments.
Spa Escape: After a day of exploration, unwind at our luxurious spa, where tranquility and rejuvenation await. Our skilled therapists will pamper you with treatments designed to refresh your body and soothe your soul, leaving you feeling utterly relaxed and revitalised.
Memories in Bloom: Whether you're exploring the Blossom Trail with family, friends, or a loved one, this 40th Anniversary celebration is a perfect opportunity to create lasting memories. Capture the beauty of the blossoms, enjoy leisurely picnics, and savour the joy of being immersed in nature's splendour.
Join the Celebration: We invite you to join us in celebrating the 40th Anniversary of Worcestershire Vale & Spa's Blossom Trail in 2023. This iconic event is a testament to the enduring allure of nature's wonders and the joy they bring to our lives. Experience the magic, be a part of the celebration, and cherish the moments of serenity and beauty that only the Blossom Trail can offer. Secure your spot and be prepared for an unforgettable experience amidst the blossoms!
A5 Brochure - 24pp
Full Colour 
Please Specify the exact amount you wish to order. 
Share
View full details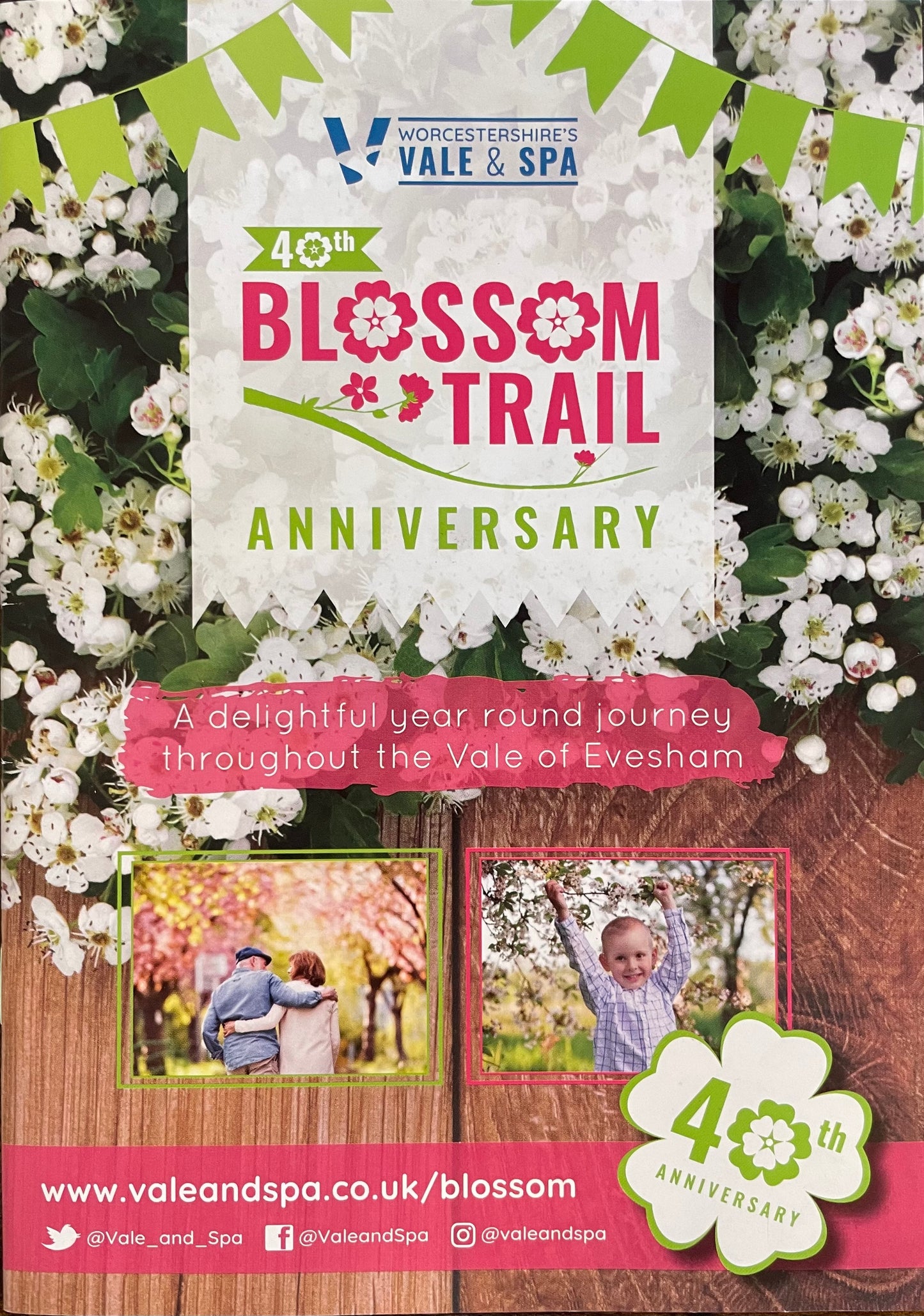 Product Info:

These leaflets come as singular copies only - If you would like a box, please enter the box qty into the ordering cell to receive a full case of leaflets