Regular price
Sale price
£0.00 GBP
Unit price
per
Sale
Sold out
Welcome to the Elan Valley Lakes, or llynnoedd in Welsh. Situated in the heart of Wales, these stunning man-made lakes offer visitors a range of experiences and activities in a truly breathtaking setting.
The Elan Valley Lakes were created over a century ago to provide a reliable source of water for the city of Birmingham. Today, they are a popular destination for outdoor enthusiasts, who come to explore the beautiful scenery and a variety of activities.
The lakes are home to a wide range of fish, including brown trout, rainbow trout, and grayling, making them a popular spot for fishing. Visitors can hire boats to explore the lakes or join a guided tour to learn more about the history of the area.
There are also plenty of walking and cycling trails around the lakes, offering stunning views of the surrounding hills and valleys. The Elan Valley Trail is a popular route, taking visitors on a journey through the history and heritage of the area.
For those who just want to relax and soak up the scenery, there are plenty of picnic spots and benches dotted around the lakes. And for those who want to learn more about the history of the area, the Elan Valley Visitor Centre offers a range of interactive exhibits and displays.
With its stunning scenery and range of activities, the Elan Valley Lakes are a must-visit destination for anyone looking to explore the great outdoors and experience the natural beauty of Wales.
DL Leaflet 12pp 
Full Colour 
875 - Per Box
Please Specify the exact amount you wish to order 
Share
View full details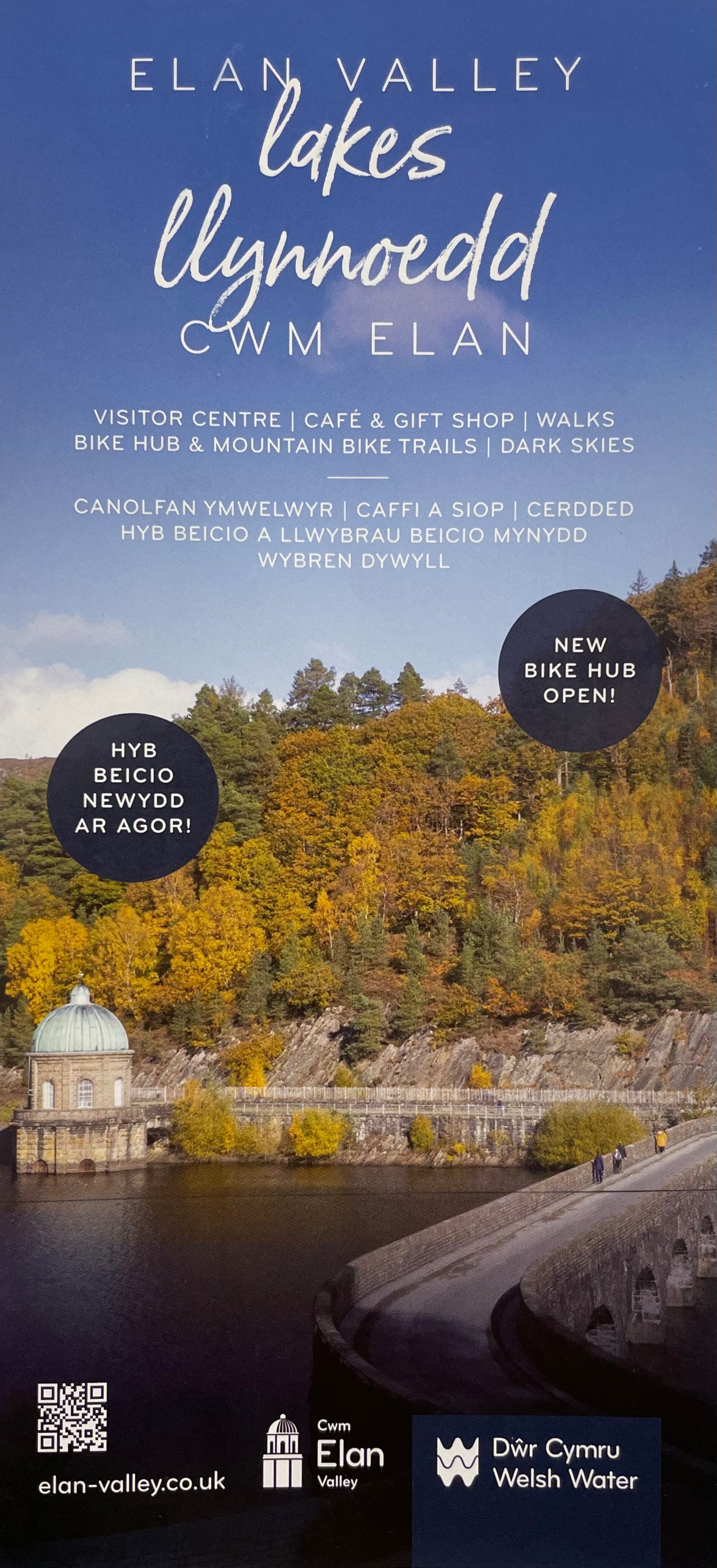 Product Info:

These leaflets come as singular copies only - If you would like a box, please enter the box qty into the ordering cell to receive a full case of leaflets