Regular price
Sale price
£0.00 GBP
Unit price
per
Sale
Sold out
Welcome to Voyages of Discovery 2023, where adventure and excitement await on the stunning Pembrokeshire coastline. Our boat trips are perfect for all ages and all levels of experience, offering a unique opportunity to explore the rugged beauty of this stunning stretch of coastline from the sea.
Step aboard one of our comfortable vessels and set sail on a journey of discovery. As we cruise along the Pembrokeshire coastline, you'll have the chance to see some of the UK's most dramatic landscapes, from towering cliffs and hidden coves to secluded beaches and rugged headlands.
Our knowledgeable and experienced crew will be on hand to guide you every step of the way, sharing their expertise and insights into the local history, culture, and wildlife. You'll have the chance to see seals, seabirds, and other marine life up close, and to explore hidden coves and secluded beaches that are only accessible by boat.
And when it's time to relax, you'll find plenty of onboard amenities to keep you comfortable and entertained. From comfortable cabins and delicious dining to live music and entertainment, there's something for everyone on our voyages.
So why not come and experience the adventure of a lifetime on Voyages of Discovery 2023 along the Pembrokeshire coastline? With our commitment to safety, sustainability, and responsible tourism, you can be sure that your journey will not only be unforgettable but also leave a positive impact on the planet. Book your boat trip today and get ready to set sail on a journey you'll never forget.
DL Leaflet 8pp
Full colour 
1250 - Per Box 
Please Specify the exact amount you wish to order.  

Share
View full details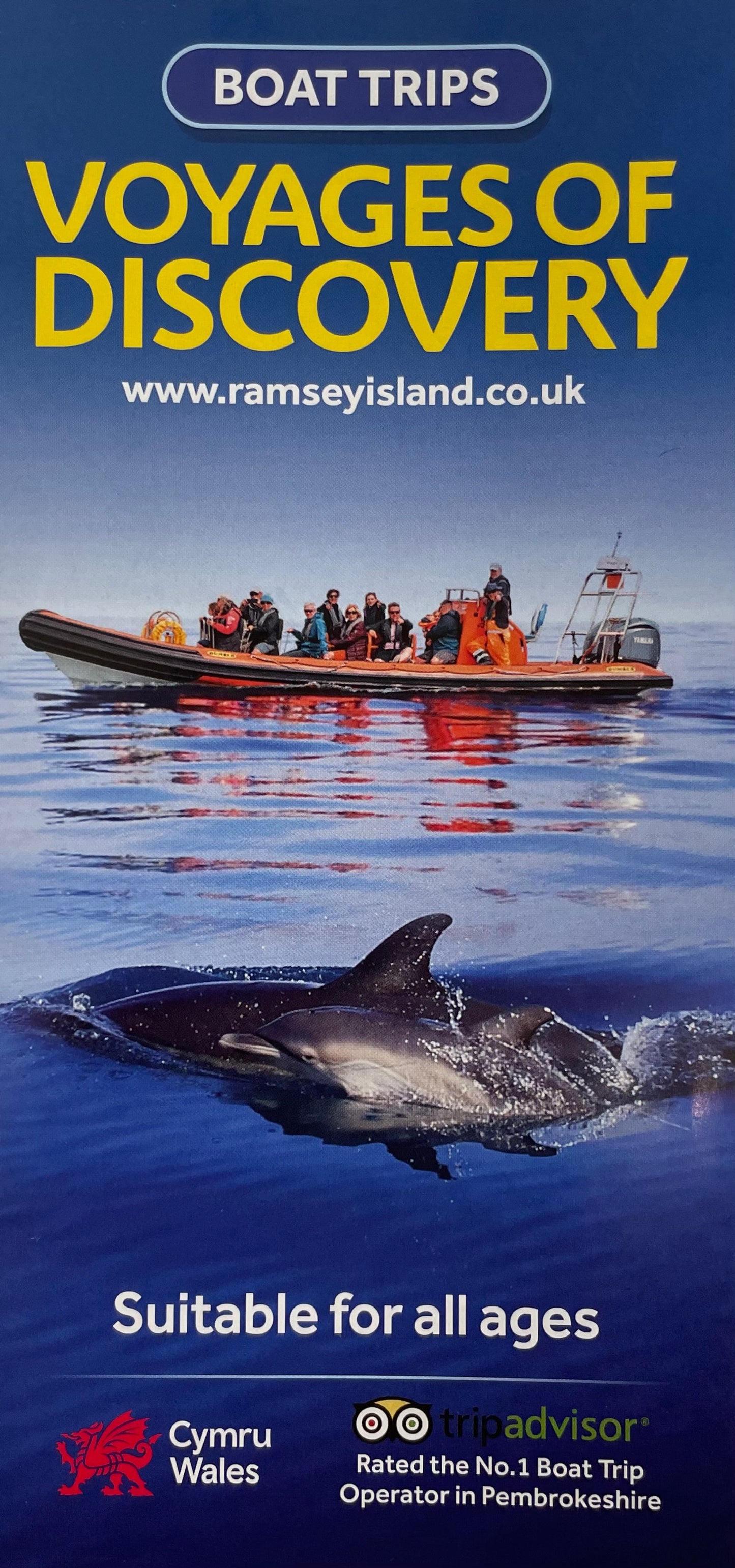 Product Info:

These leaflets come as singular copies only - If you would like a box, please enter the box qty into the ordering cell to receive a full case of leaflets