Regular price
Sale price
£0.00 GBP
Unit price
per
Sale
Sold out
Welcome to Worcestershire, a county filled with charm, beauty, and endless possibilities. The Visit Worcestershire "Welcome to Worcestershire Visitor Guide" for 2023/24 is your passport to exploring this captivating destination.
Immerse yourself in the rich history and heritage that permeate the streets of picturesque towns and villages. Discover magnificent castles, historic houses, and ancient sites that tell tales of times gone by. Stroll through quaint market towns, browse local shops, and indulge in delicious culinary delights made with locally sourced ingredients.
Nature lovers will be enchanted by the stunning landscapes that Worcestershire has to offer. From the rolling hills of the Malvern Hills Area of Outstanding Natural Beauty to the serene beauty of the Severn Valley, there are countless opportunities for outdoor adventures. Explore scenic walking and cycling trails, navigate peaceful waterways, or simply unwind in one of the county's many serene gardens.
The Visit Worcestershire guide showcases an array of attractions and activities that cater to every interest and age group. Whether you're seeking family-friendly adventures, cultural experiences, or a relaxing countryside retreat, Worcestershire has something to offer everyone.
With its warm and welcoming communities, vibrant events calendar, and a wide range of accommodation options, Worcestershire is the perfect destination for a memorable getaway. The Visitor Guide provides invaluable information on where to stay, where to dine, and how to make the most of your visit.
So, let the Visit Worcestershire "Welcome to Worcestershire Visitor Guide" be your companion as you uncover the treasures of this remarkable county. Plan your visit, immerse yourself in its beauty, and create memories that will last a lifetime. Welcome to Worcestershire, where unforgettable experiences await you in 2023/24.
A5 Brochure 
Full Colour 
160 - Per Box 
Please Specify the exact amount you wish to order. 
Share
View full details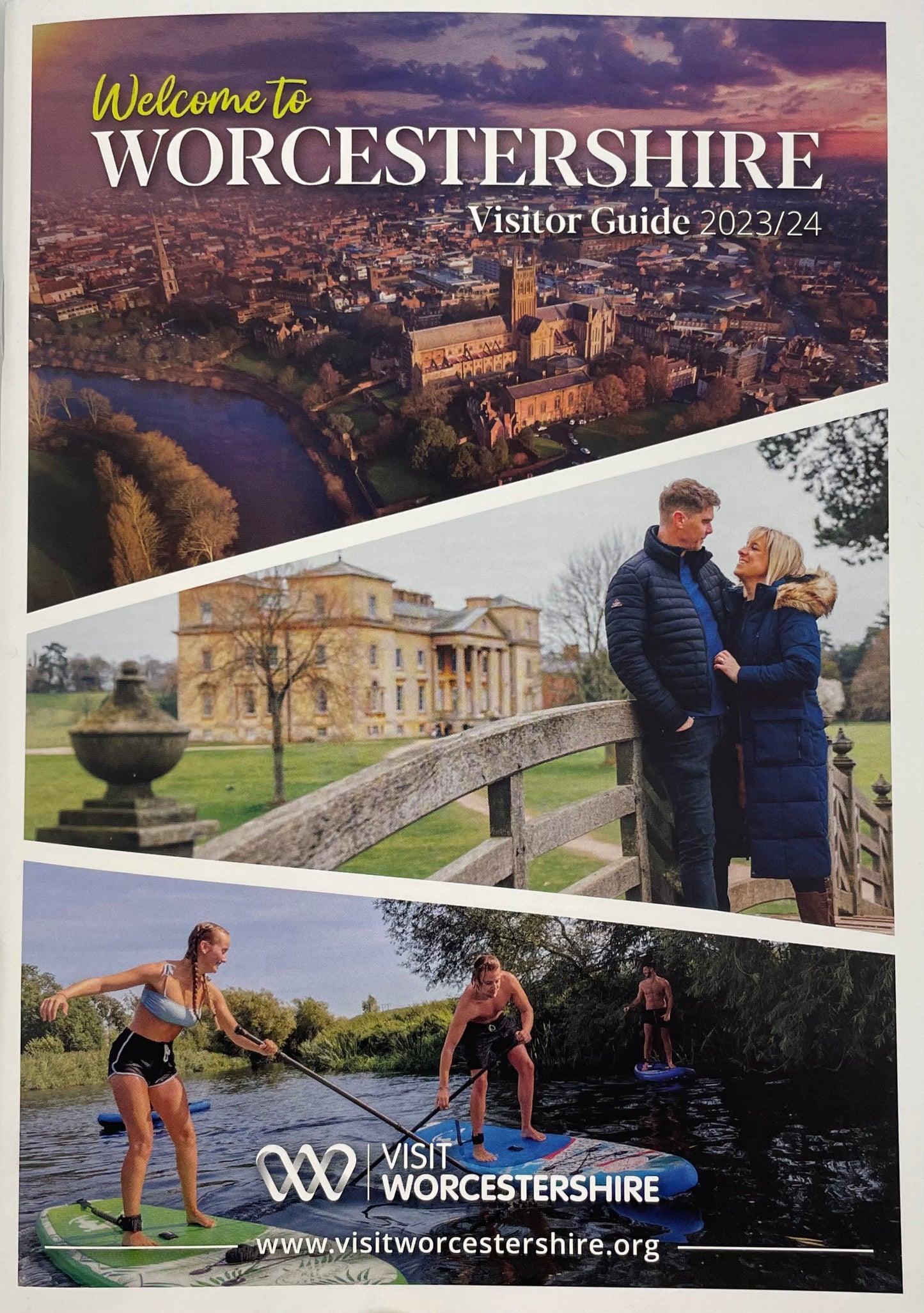 Product Info:

These leaflets come as singular copies only - If you would like a box, please enter the box qty into the ordering cell to receive a full case of leaflets