Regular price
Sale price
£0.00 GBP
Unit price
per
Sale
Sold out
Unlock a world of mystery and excitement at Silver Mountain - Ultimate Xscape Rooms Aberystwyth in 2023! Immerse yourself in a realm where puzzles, challenges, and thrills await around every corner in Jack The Ripper & Diamond Heist. 
Step into a series of intricately designed escape rooms that will test your wits and teamwork to the limit. Each room presents a unique and immersive storyline, transporting you to different worlds and time periods.
Gather your friends, family, or colleagues and form an unstoppable team as you work against the clock to decipher clues, solve riddles, and unlock hidden secrets. Communication, collaboration, and creativity will be your greatest assets as you strive to achieve the ultimate goal: escape!
Designed for both novices and seasoned escape artists, Silver Mountain - Ultimate Xscape Rooms offers a range of difficulty levels to suit every player's preference. Test your problem-solving skills, observation prowess, and quick thinking in a race against time that will leave your heart pounding with excitement.
As the clock ticks down, tension builds, and the adrenaline surges, you'll experience an unparalleled rush of emotions and an unparalleled sense of accomplishment when you successfully complete the challenges and emerge victorious.
Beyond the enthralling escape room experiences, Silver Mountain also boasts a welcoming lounge area where you can unwind, share stories, and celebrate your achievements. With friendly staff and a captivating ambiance, it's the perfect place to relish the memories you've created.
So, whether you're seeking an unforgettable adventure with friends, a unique team-building activity, or a family outing like no other, Silver Mountain - Ultimate Xscape Rooms Aberystwyth is the destination for you in 2023. Prepare to be challenged, amazed, and thoroughly entertained as you dive into an extraordinary world of puzzles and possibilities. The question remains: Do you have what it takes to escape?
DL Leaflet
Full Colour
625 per box - Please enter the specific amount of leaflets you require.
Share
View full details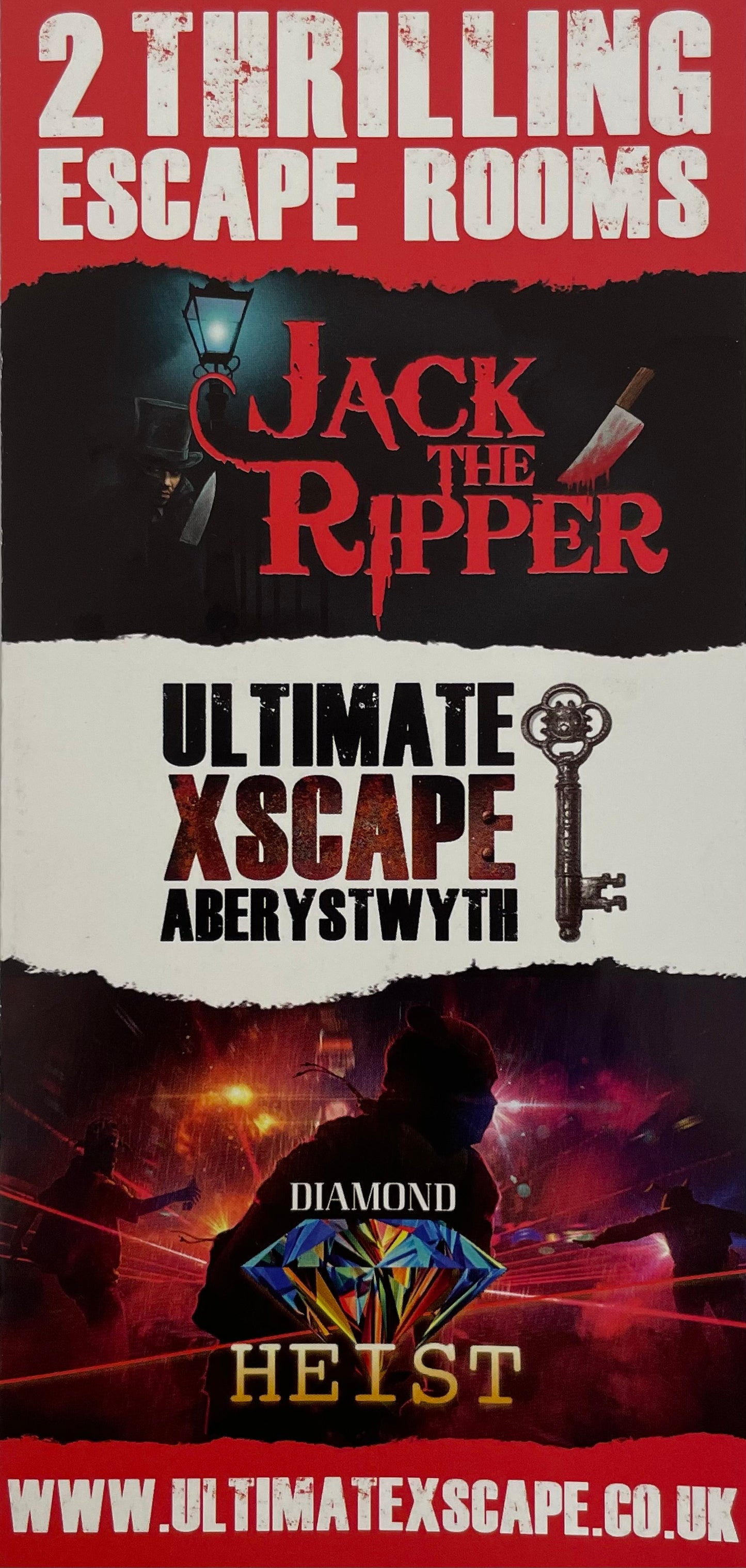 Product Info:

These leaflets come as singular copies only - If you would like a box, please enter the box qty into the ordering cell to receive a full case of leaflets