Regular price
Sale price
£0.00 GBP
Unit price
per
Sale
Sold out
Discover the wonders of the ancient past at the Shropshire Hills Discovery Centre in 2023, where you'll have the incredible opportunity to "Meet the Shropshire Mammoth."
A Journey Back in Time: Step into a prehistoric world where giants roamed, and mysteries abound. The Shropshire Mammoth, a fascinating relic from a time long gone, takes centre stage, allowing you to glimpse into the life of this majestic creature that once called these hills home.
Unearth the Past: Learn from expert palaeontologists and guides who will unravel the story of the Shropshire Mammoth, sharing insights into its habitat, behaviours, and the remarkable discoveries that have illuminated its place in history. This educational experience is perfect for both adults and children, offering a unique opportunity to engage with science and history.
Hands-On Exploration: Immerse yourself in the fascinating world of palaeontology with interactive exhibits, hands-on activities, and engaging displays that will ignite your curiosity. Get a feel for what it was like to be a part of the prehistoric landscape as you learn about the flora, fauna, and climate of that era.
Family-Friendly Adventure: Bring the whole family for a day of discovery and fun. Explore the diverse attractions and educational offerings at the Shropshire Hills Discovery Centre, with activities for all ages that will inspire a love for learning and a deeper appreciation for the natural world.
Create Lasting Memories: Meeting the Shropshire Mammoth is an experience that you and your loved ones will cherish. Capture the moment with photos, engage in thought-provoking conversations, and leave with a newfound fascination for the incredible creatures that once roamed these hills.
Book Your Adventure: Don't miss this extraordinary opportunity to "Meet the Shropshire Mammoth" in 2023 at the Shropshire Hills Discovery Centre. Book your visit now and embark on a thrilling journey through time, unraveling the mysteries of the past and creating unforgettable memories along the way.
DL - leaflet - 6pp
Full Colour 
1150 - per box 
Please specify the exact amount you wish to order. 
Share
View full details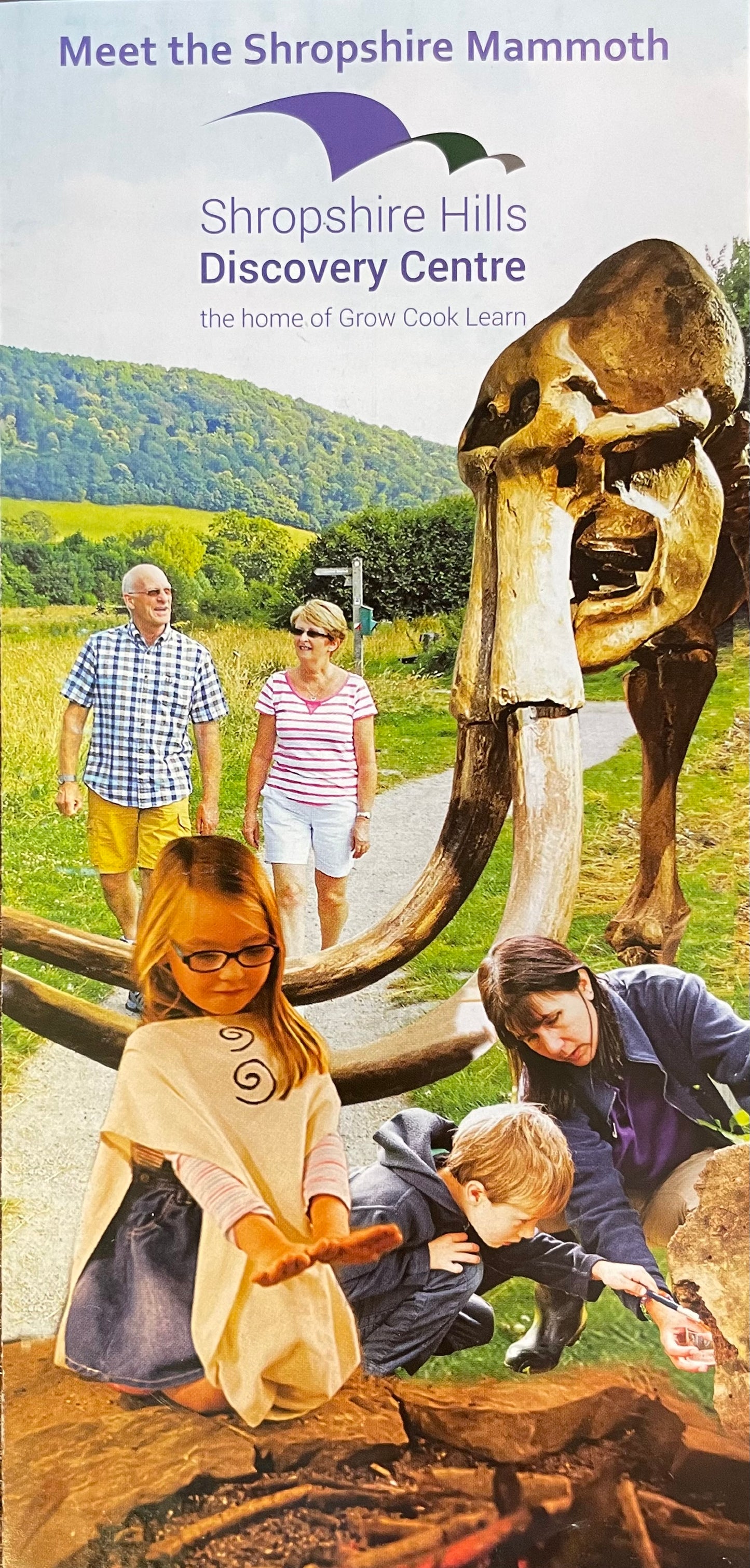 Product Info:

These leaflets come as singular copies only - If you would like a box, please enter the box qty into the ordering cell to receive a full case of leaflets