Regular price
Sale price
£0.00 GBP
Unit price
per
Sale
Sold out
Prepare to be swept away by the magic of live theatre in 2023 at the Royal Shakespeare Company's (RSC) captivating production of "Falkland Sound," exclusively at the Swan Theatre in Stratford-upon-Avon.
A Theatrical Masterpiece: Immerse yourself in a riveting tale of love, courage, and the human spirit, brought to life by the world-class performers of the RSC. "Falkland Sound" is a gripping exploration of the connections that bind us, set against the backdrop of the Falkland Islands, where the rugged beauty of the landscape mirrors the emotional landscape of the characters.
Unforgettable Performances: Experience the power of extraordinary acting as the RSC's talented ensemble breathes life into characters that will touch your heart and leave you spellbound. With their impeccable artistry and deep understanding of the human condition, the actors will transport you to a world of intense emotions and unforgettable moments.
Spectacular Setting: The Swan Theatre in Stratford-upon-Avon, nestled in the historic hometown of William Shakespeare himself, provides the perfect stage for this remarkable production. Its intimate atmosphere and remarkable acoustics ensure that every word and every note resonates with the audience, creating a truly immersive experience.
Celebrate the Arts: Join us in celebrating the timeless beauty of storytelling through live theatre. The RSC's commitment to artistic excellence has made them a global beacon of theatre, and "Falkland Sound" continues this tradition by offering a thought-provoking and emotionally resonant experience that will stay with you long after the final curtain falls.
Book Your Tickets: Don't miss this extraordinary opportunity to witness "Falkland Sound" at the iconic Swan Theatre in 2023. Whether you're a fan of Shakespearean classics or simply appreciate the power of live performance, this production promises an unforgettable evening of theatre that will leave you inspired, moved, and connected to the world of storytelling in a profound way. Secure your tickets now and be a part of this theatrical event of the year!
A5 - 2pp Leaflet 
2500 - Per Box 
Please specify the exact amount you need. 
Share
View full details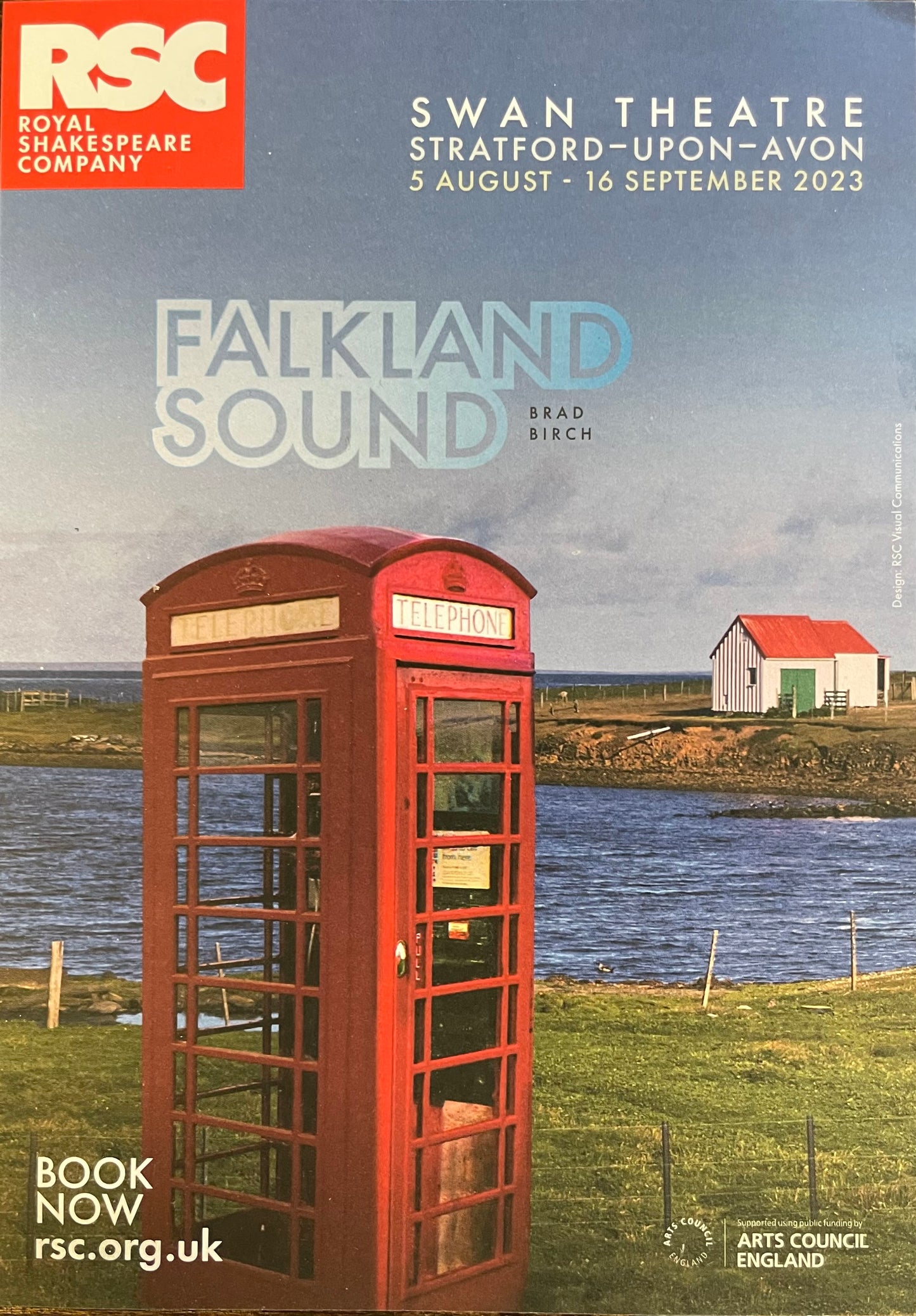 Product Info:

These leaflets come as singular copies only - If you would like a box, please enter the box qty into the ordering cell to receive a full case of leaflets