Regular price
Sale price
£0.00 GBP
Unit price
per
Sale
Sold out
Prepare to be spellbound by a theatrical masterpiece at the Royal Shakespeare Company as we present "The Box of Delights" from 31st October to 7th January 2024. Immerse yourself in a world of magic, mystery, and unforgettable adventure that will captivate audiences of all ages.
A Festive Journey: Join us for a festive season like no other as we bring John Masefield's beloved classic to life on our stage. Follow the young hero, Kay Harker, as he embarks on an extraordinary quest filled with enchanting encounters, daring escapades, and the battle of good versus evil, all within the confines of a magical box.
Captivating Performances: Experience the unparalleled artistry of the Royal Shakespeare Company as our exceptional cast and creative team weave a tapestry of wonder and excitement. Prepare to be transported to a world where imagination knows no bounds, and every twist and turn of the story unfolds with breathtaking precision.
Family-Friendly Magic: "The Box of Delights" is a heartwarming tale that captures the essence of the holiday season, making it the perfect treat for families and friends to share. Create cherished memories together as you become part of this captivating adventure that will leave you with a sense of wonder and joy.
Theatrical Brilliance: As one of the most celebrated theater companies in the world, the Royal Shakespeare Company brings a level of excellence that's second to none. With lavish sets, intricate costumes, and a commitment to storytelling, we ensure that every moment on stage is a true delight.
Book Your Tickets: Don't miss your chance to experience the magic of "The Box of Delights" at the Royal Shakespeare Company from 31st October to 7th January 2024. Secure your seats now for a holiday treat that will enchant, inspire, and leave you with a heart full of joy. Join us for an unforgettable journey into the world of imagination and wonder!
A5 Folded leaflet 6pp
Full Colour 
750 - Per Box 
Please specify the exact amount you wish to order. 
Share
View full details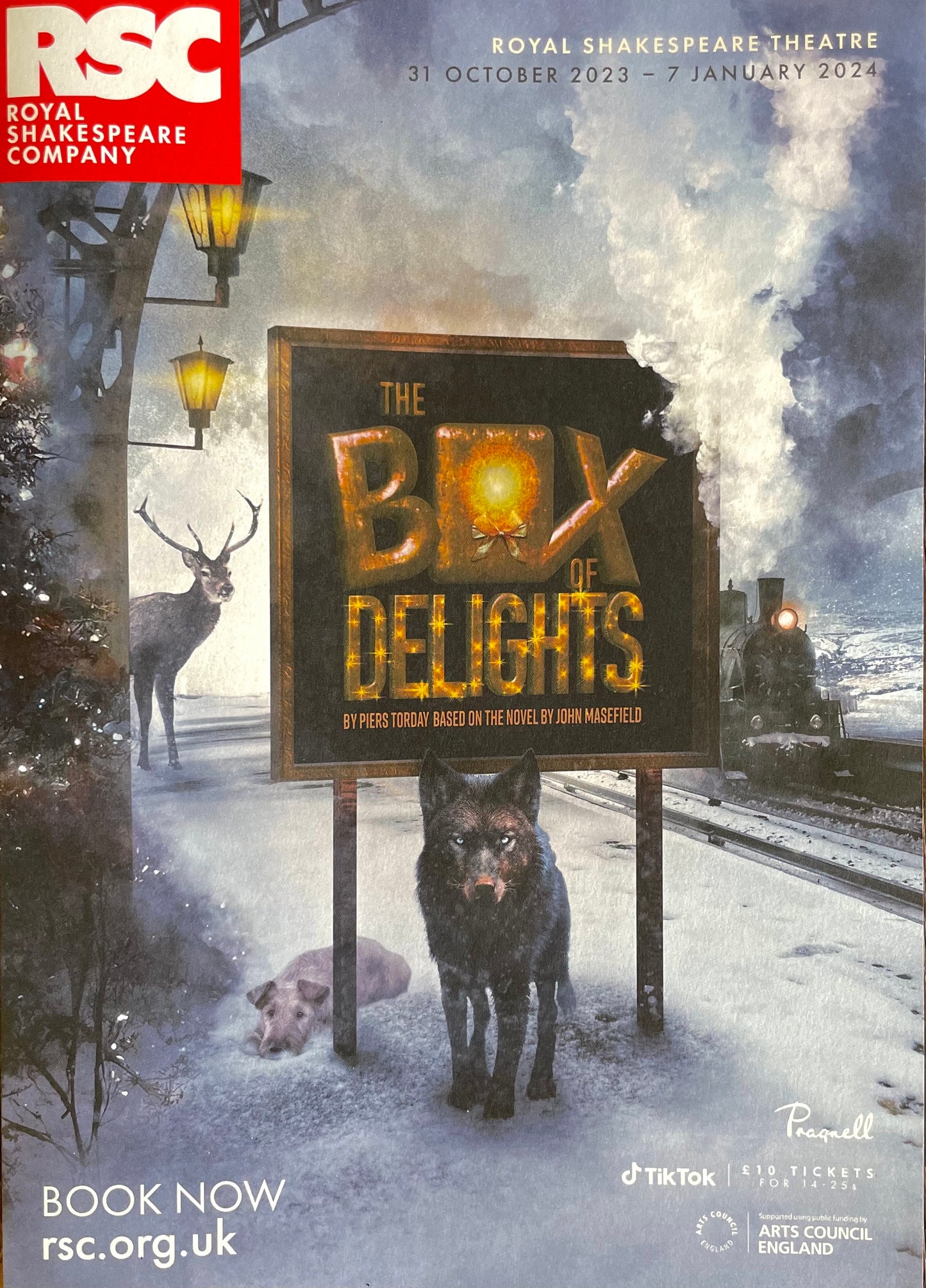 Product Info:

These leaflets come as singular copies only - If you would like a box, please enter the box qty into the ordering cell to receive a full case of leaflets