Regular price
Sale price
£0.00 GBP
Unit price
per
Sale
Sold out
Step into the enchanting world of The Box of Delights at the Royal Shakespeare Company's upcoming production! From the 31st of October to the 6th of April '24, embark on a thrilling journey filled with magic, mystery, and timeless wonder.
Based on the beloved children's novel by John Masefield, this captivating stage adaptation brings to life the unforgettable adventures of Kay Harker, a young boy caught in a battle between good and evil. Join Kay as he unravels the secrets of a magical box that grants its possessor the power of time travel.
As the winter holidays draw near, the Royal Shakespeare Company invites you to experience the holiday season like never before. Immerse yourself in a world where ancient magic collides with the modern-day, where heroes and villains clash in an epic struggle, and where the true meaning of courage and friendship shines brightly.
Under the skillful direction of acclaimed theater artists, and with a cast of talented performers, The Box of Delights promises an unmissable theatrical experience for audiences of all ages. Set against a backdrop of stunning sets and brought to life through breathtaking special effects, this production will leave you spellbound and filled with a sense of childlike wonder.
Don't miss your chance to be a part of this magical journey at the Royal Shakespeare Company. Book your tickets now and be transported to a world of mystery, excitement, and heartwarming moments that will stay with you long after the final curtain falls. The Box of Delights is a holiday treat that will leave you believing in the power of imagination and the enduring spirit of the festive season.
Oversized DL - Leaflet  - 16pp 
240 - Per Box 
Please Specify the exact amount you wish to order. 
Share
View full details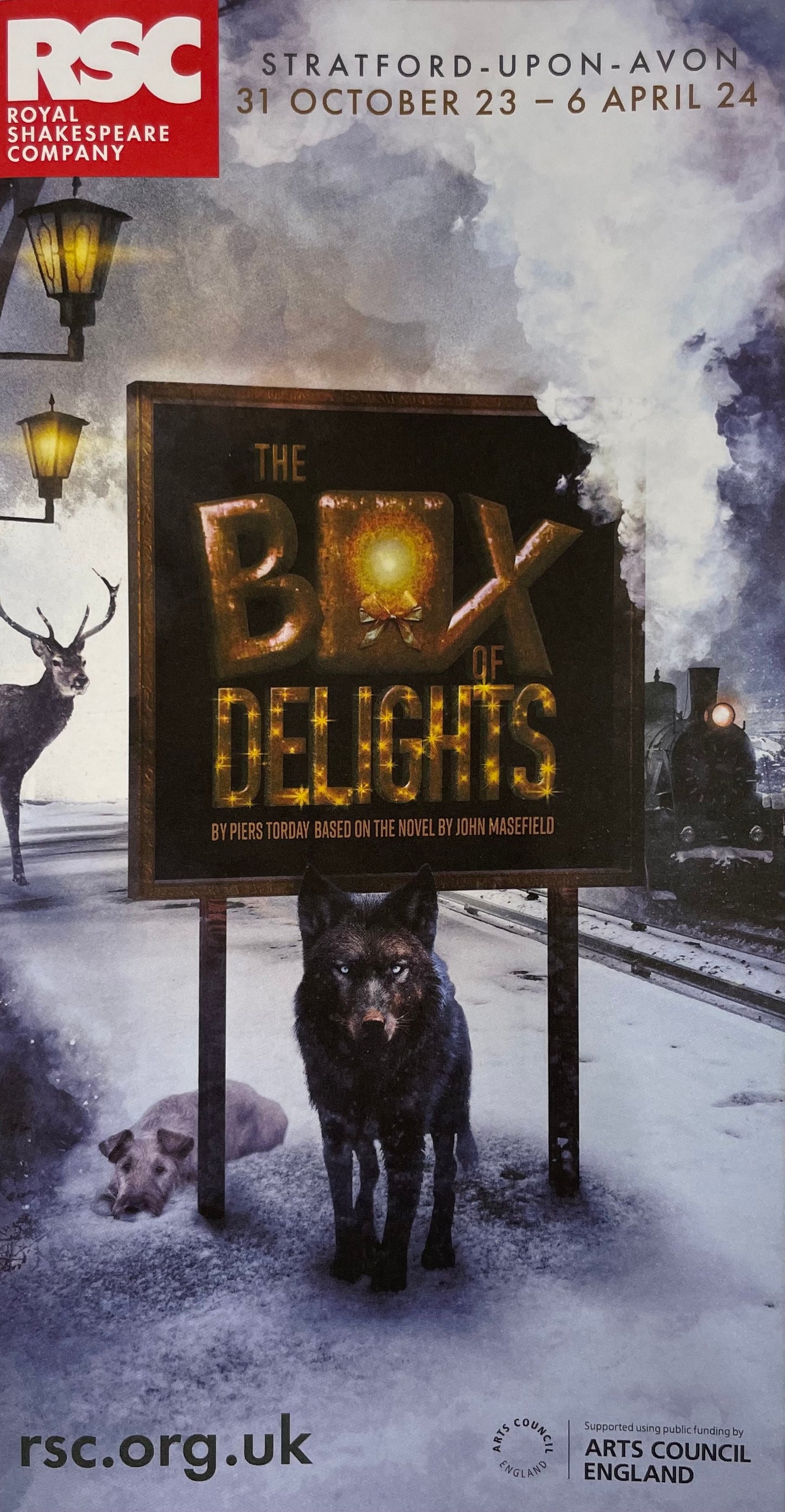 Product Info:

These leaflets come as singular copies only - If you would like a box, please enter the box qty into the ordering cell to receive a full case of leaflets