Regular price
Sale price
£0.00 GBP
Unit price
per
Sale
Sold out
DL Leaflet
Full Colour
Step into the extraordinary world of engineering brilliance at the Royal Engineers Museum. Located in the historic town of Gillingham, this captivating museum invites you on a journey through centuries of innovation and ingenuity.
Unveil the secrets of military engineering as you explore a vast collection of artifacts, interactive displays, and immersive exhibits. From ancient siege warfare to cutting-edge modern technology, the museum showcases the evolution of engineering that has shaped the course of history.
As you wander through the halls, marvel at the accomplishments of the Royal Engineers, a corps renowned for their technical prowess and problem-solving abilities. Engaging stories of courage and dedication will unfold before your eyes, giving you a profound appreciation for the unsung heroes behind military operations.
Interactive displays allow you to get hands-on, testing your skills and creativity. Try your hand at bridge-building, or immerse yourself in the virtual world of military reconnaissance. Whether you're a history buff, a technology enthusiast, or simply curious about the world of engineering, the Royal Engineers Museum has something for all ages.
Venture outside to explore a captivating outdoor display of military vehicles and equipment, including awe-inspiring bridges and pontoons. Learn how these engineering marvels have enabled armies to traverse challenging terrains and overcome formidable obstacles.
A visit to the Royal Engineers Museum is not just an educational experience; it's an opportunity to gain a deeper understanding of the impact engineering has on our daily lives and the world at large. It's a journey that will leave you inspired, enlightened, and in awe of the human capacity for innovation.
Whether you're a family seeking a day of adventure or a history enthusiast seeking new insights, the Royal Engineers Museum promises an unforgettable experience that will ignite your curiosity and admiration for the ingenious minds that have shaped the course of human history.
900 per box - Please specify the exact amount of leaflets you require

Share
View full details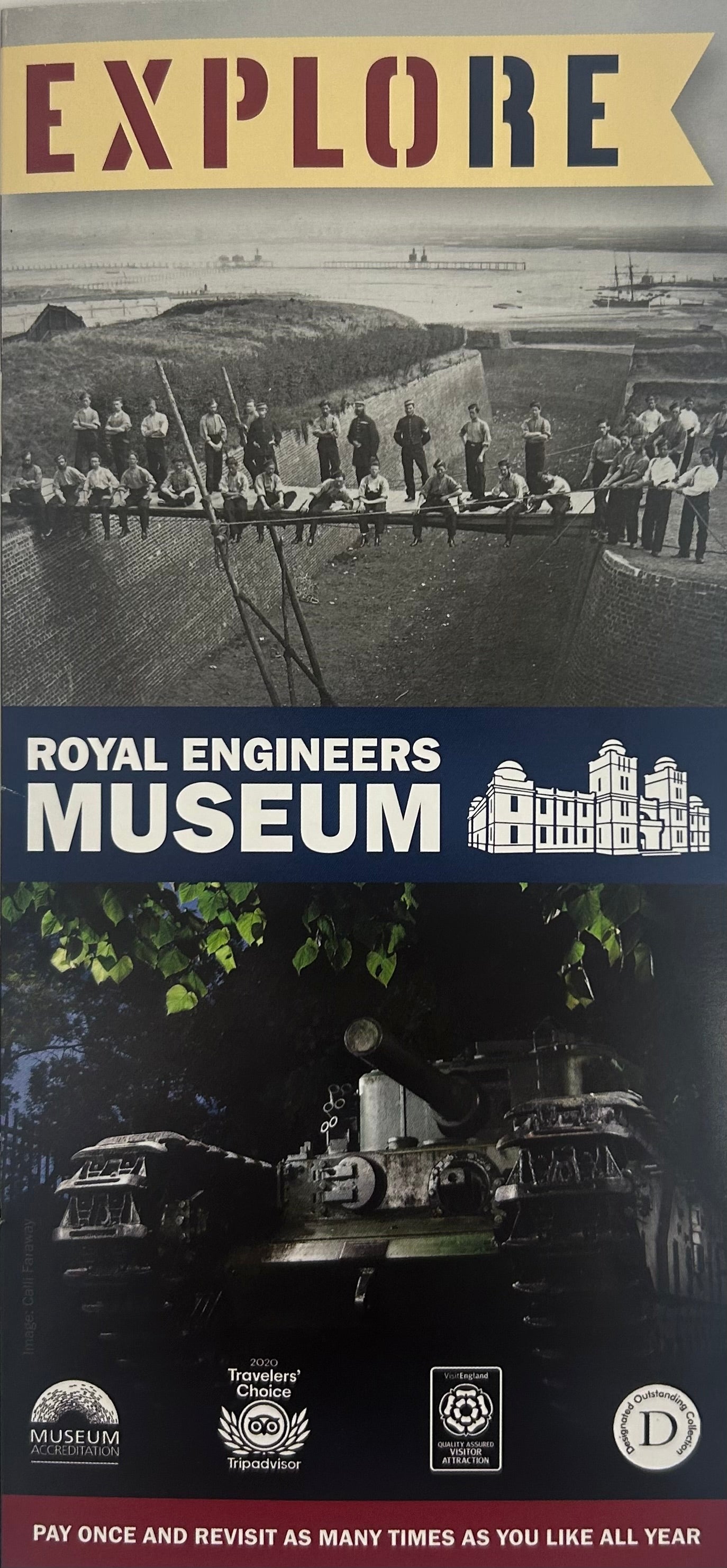 Product Info:

These leaflets come as singular copies only - If you would like a box, please enter the box qty into the ordering cell to receive a full case of leaflets