Regular price
Sale price
£0.00 GBP
Unit price
per
Sale
Sold out
Step back in time and immerse yourself in the magic of Manorbier Castle - a captivating fusion of history, beauty, and hospitality. Nestled on the rugged Pembrokeshire coast, this medieval marvel invites you to explore its ancient walls, wander through enchanting gardens, and revel in a warm welcome that extends to all, including our furry friends.
Dating back to the 12th century, Manorbier Castle boasts a storied past that comes to life as you stroll through its well-preserved rooms and corridors. Uncover tales of knights, nobles, and historical intrigue, all while being surrounded by stunning coastal vistas.
After a delightful journey through history, take a moment to indulge your senses at our charming on-site cafe. Savour freshly brewed coffee, delectable treats, and hearty fare, all prepared with locally sourced ingredients. Whether you seek a moment of relaxation or a delicious meal to fuel your explorations, the castle cafe is the perfect spot to rest and recharge.
Venture outside, and you'll be greeted by our picturesque gardens, bursting with colour and beauty. Lose yourself among the blooms, find tranquility by the pond, or simply breathe in the salty sea air as you absorb the serenity of nature's embrace.
Beyond being a captivating castle and a sanctuary for nature enthusiasts, Manorbier Castle is a sought-after venue for weddings and events. Imagine exchanging vows in the shadow of ancient stone walls, surrounded by the timeless elegance of the castle's grounds. Our team is dedicated to making your special day a dream come true, ensuring memories that will last a lifetime.
And if you can't bear to leave your four-legged companion behind, fear not! At Manorbier Castle, we are proud to be dog-friendly, welcoming your furry friends to join in the adventure and explore the castle and gardens by your side.
As we embrace the year 2023, Manorbier Castle invites you to embark on an unforgettable journey through time and nature. Whether you're seeking a historical escape, a serene day in the gardens, a memorable event, or a charming getaway with your canine companion, our castle opens its doors to you with open arms. Experience the magic of Manorbier Castle, where the past and present harmonise to create cherished moments for all who pass through its ancient gates.
DL - Leaflet 6pp
Full Colour 
1666 - Per Box
Please Specify the exact amount you wish to order. 
Share
View full details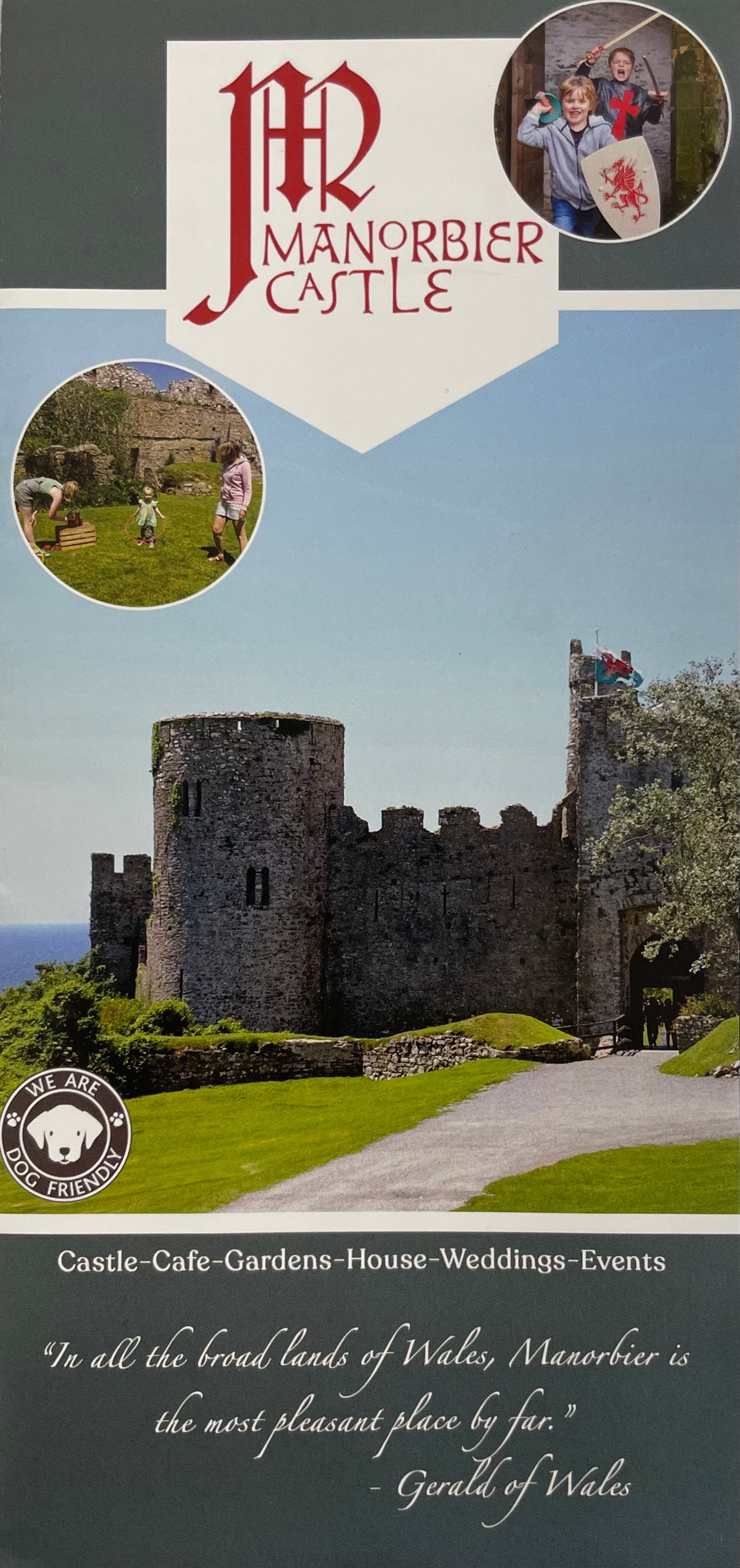 Product Info:

These leaflets come as singular copies only - If you would like a box, please enter the box qty into the ordering cell to receive a full case of leaflets