Regular price
Sale price
£0.00 GBP
Unit price
per
Sale
Sold out
A6 Postcard 
Full Colour
Please scan the QR code on the back cover of this publication, and it will take you directly to the Explore Bradford on Avon website with information about all events taking place, shops, bars, accommodation and activities available in the town.
Discover the timeless allure of Bradford on Avon, a picturesque town nestled in the heart of Wiltshire, England. With its enchanting blend of medieval charm and natural beauty, this hidden gem offers a delightful escape from the hustle and bustle of modern life.

As you wander through the winding streets, you'll be captivated by the town's rich history, evident in its well-preserved architecture. The iconic Saxon Church of St. Laurence, with its towering spire, stands as a testament to centuries of craftsmanship. Immerse yourself in the past as you explore the enchanting alleys, lined with timber-framed buildings adorned with colorful blooms, creating a postcard-perfect atmosphere.
Share
View full details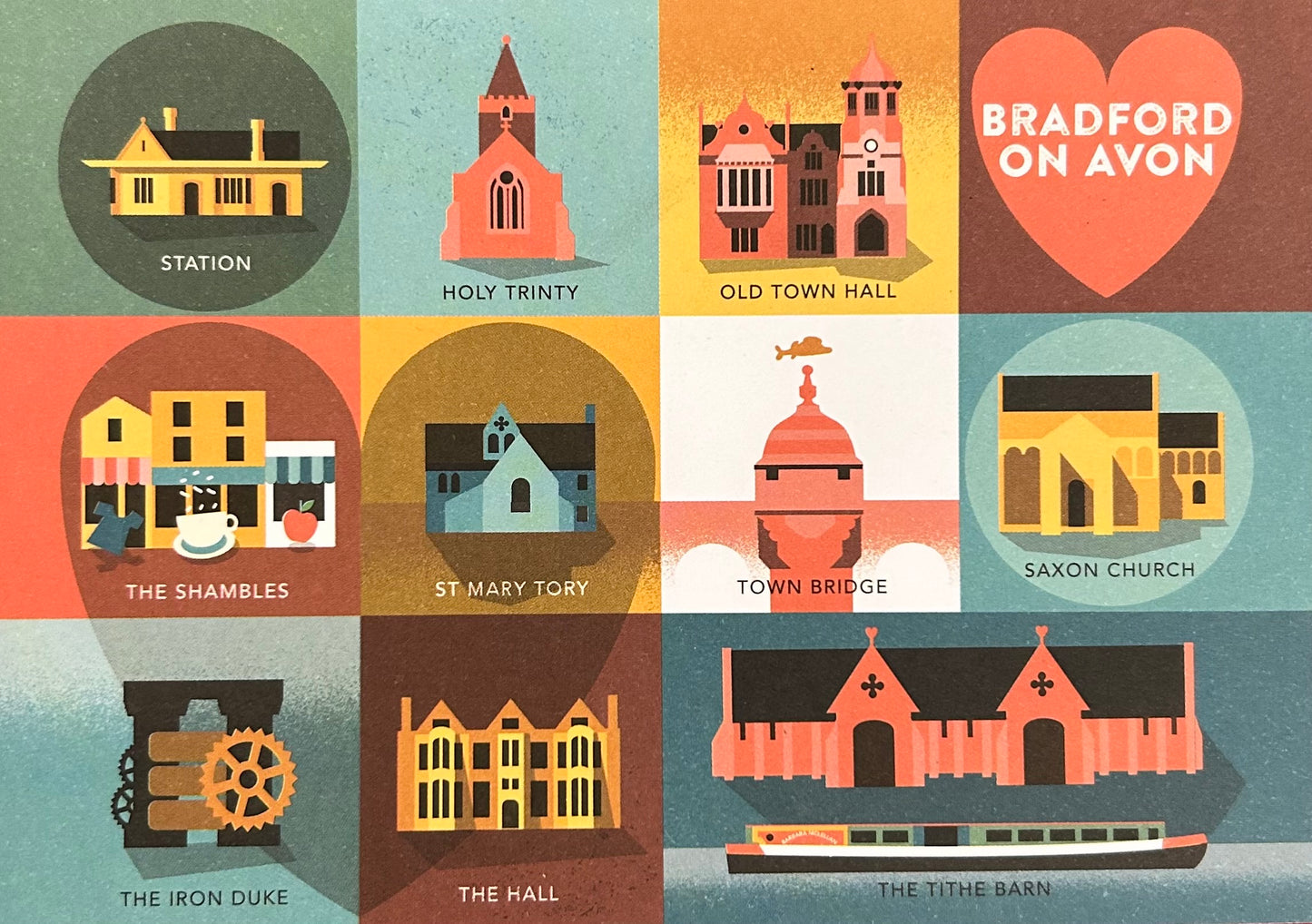 Product Info:

These leaflets come as singular copies only - If you would like a box, please enter the box qty into the ordering cell to receive a full case of leaflets