Regular price
Sale price
£0.00 GBP
Unit price
per
Sale
Sold out
DL Leaflet
Full Colour
Step into the enchanting world of Bradford-on-Avon, a picturesque town nestled amidst the rolling hills of Wiltshire. With its timeless beauty and captivating charm, this hidden gem offers a journey through history and a delightful escape from the ordinary.
As you wander through the winding streets, you'll be greeted by a tapestry of quaint, honey-colored stone buildings that reflect the town's rich heritage. Immerse yourself in the medieval atmosphere, as timber-framed houses and ancient churches evoke a sense of bygone eras.
Stroll along the banks of the River Avon, where the tranquil waters mirror the surrounding idyllic landscape. Admire the iconic 14th-century bridge, an architectural marvel that connects the town's two halves and serves as a gateway to its timeless wonders.
Discover the allure of Bradford-on-Avon's history as you explore its remarkable landmarks. The awe-inspiring Bradford-on-Avon Tithe Barn stands as a testament to centuries of agricultural traditions, while the impressive Saxon Church of St. Laurence beckons with its fascinating historical significance.
For those seeking a moment of tranquility, the lush greenery of the town's surrounding countryside offers respite and natural beauty. Embark on a leisurely canal boat ride along the Kennet and Avon Canal, where the gentle pace allows you to appreciate the breathtaking scenery and unwind amidst nature's embrace.
Indulge in the town's charming offerings, from cozy tearooms and traditional pubs to eclectic boutiques and art galleries. Delight in the warmth of the locals as you savor a cup of tea and a slice of homemade cake, or perhaps find a unique keepsake to remind you of this unforgettable journey.
Bradford-on-Avon, with its captivating blend of history, natural splendor, and welcoming ambiance, invites you to step back in time and create cherished memories. Whether you seek a peaceful retreat, a cultural adventure, or simply a moment of serenity, this enchanting town will leave an indelible mark on your heart.
Share
View full details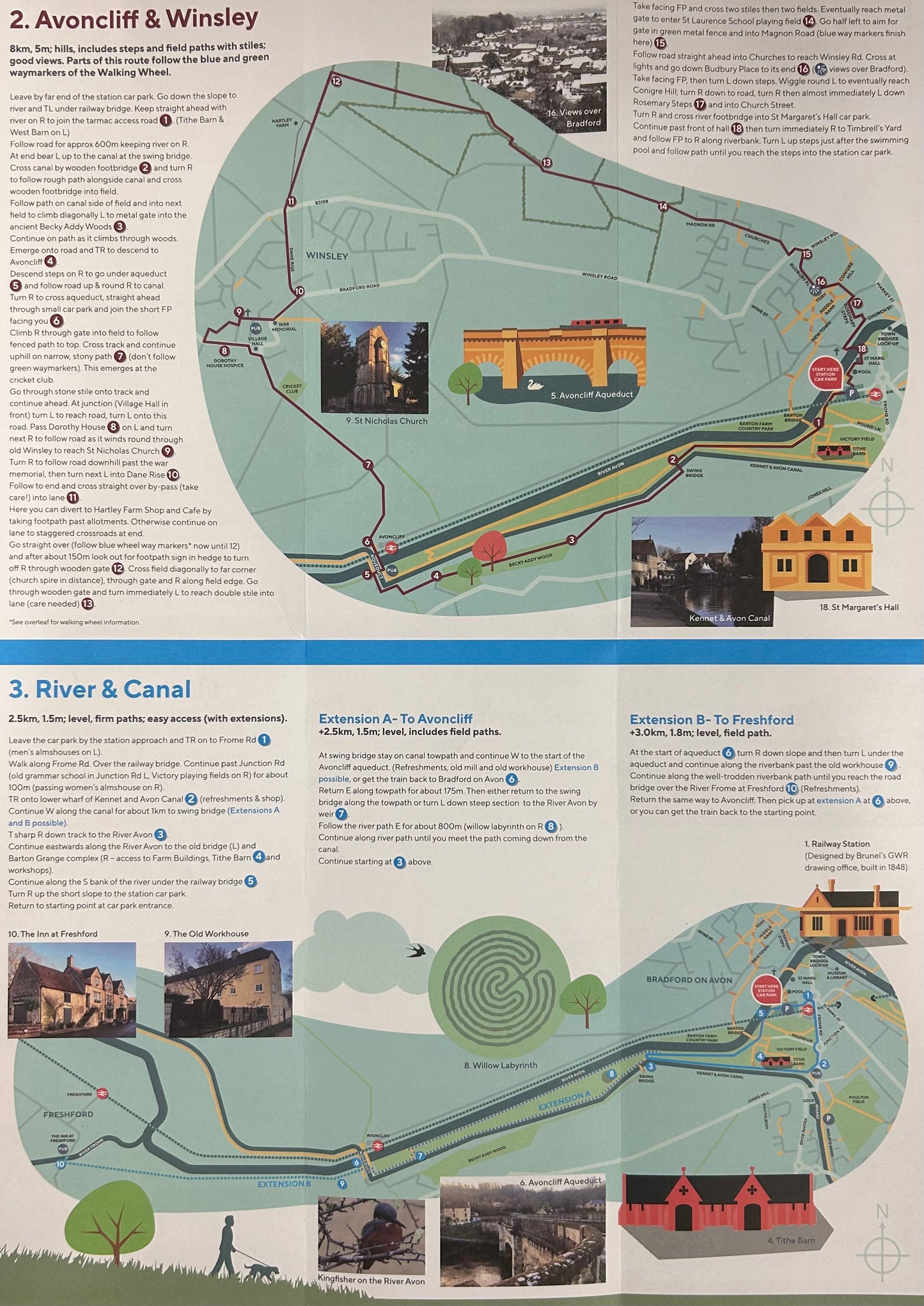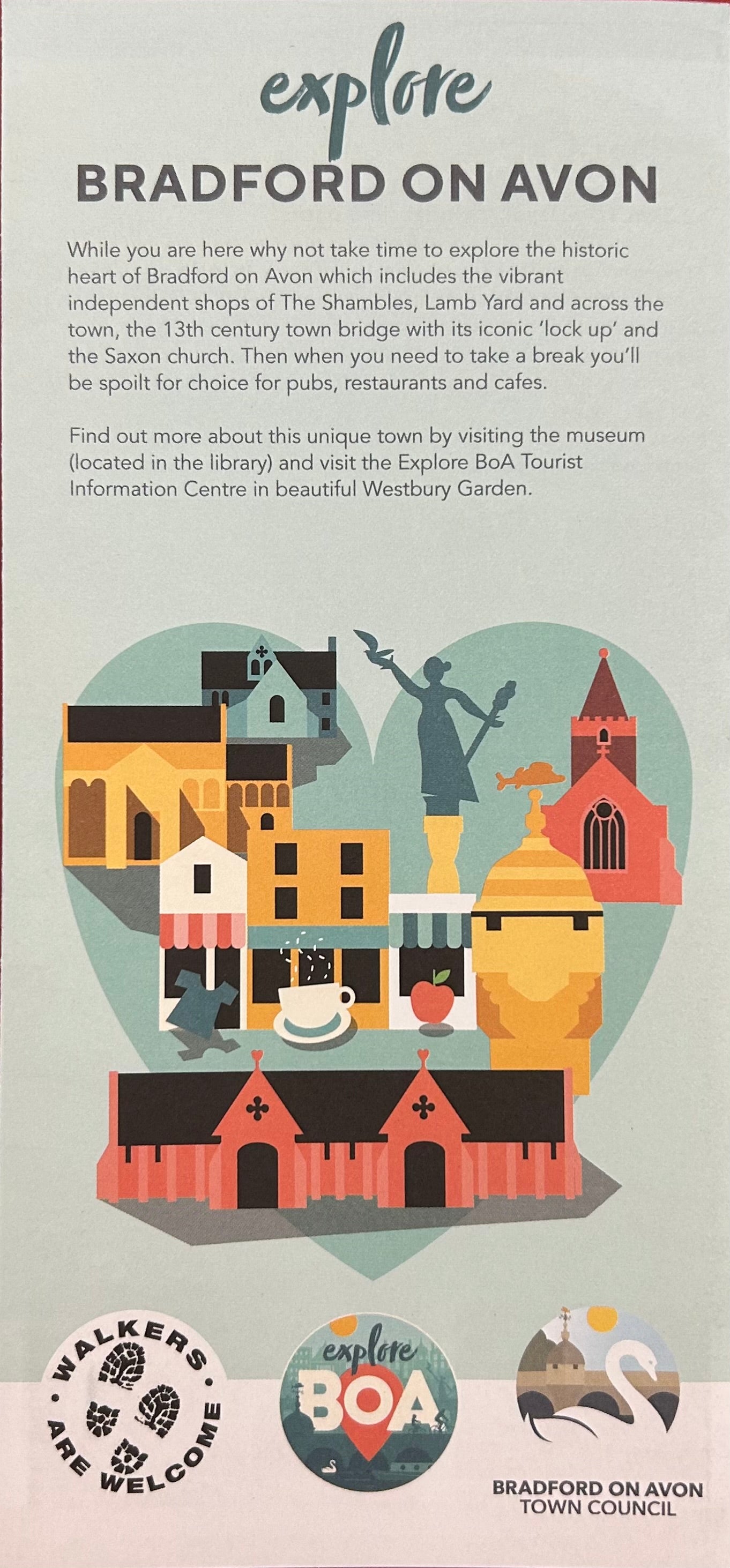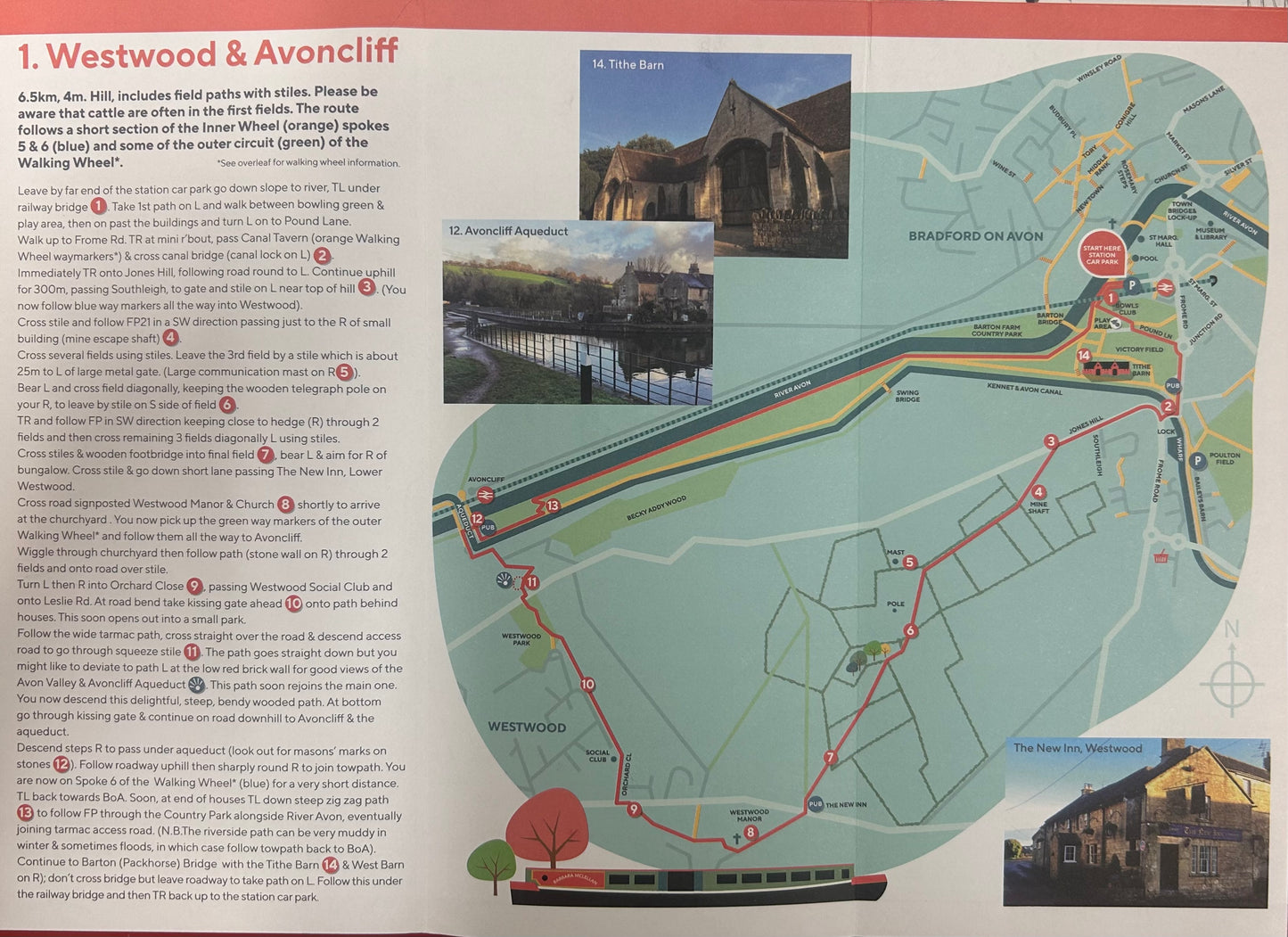 Product Info:

These leaflets come as singular copies only - If you would like a box, please enter the box qty into the ordering cell to receive a full case of leaflets