Regular price
Sale price
£0.00 GBP
Unit price
per
Sale
Sold out
A5 Brochure
Full Colour
Comprehensive Visitor Guide
350 per box - Please specify the exact amount you require
Welcome to Carmarthenshire County, a Welsh treasure trove waiting to be discovered! Nestled in the heart of Wales, this county is a captivating blend of natural beauty, rich history, and warm Welsh hospitality.
From the rolling hills of the Brecon Beacons to the lush valleys of the Tywi and Taf rivers, Carmarthenshire is a haven for nature lovers. Explore the breathtaking landscapes, where hiking and biking trails wind through ancient woodlands, and cascading waterfalls beckon you to explore their hidden beauty.
Delve into the county's storied past as you visit historic castles, like the magnificent Carreg Cennen, and the quaint market towns, each with its own unique charm. Stroll along the picturesque coastline, where sandy beaches and rugged cliffs meet the gentle embrace of the sea.
Carmarthenshire is a paradise for foodies, with a thriving culinary scene that celebrates locally-sourced, farm-fresh ingredients. Savor traditional Welsh dishes in cozy pubs and dine in style at award-winning restaurants, all while enjoying the warmth of Welsh hospitality.
Whether you're seeking outdoor adventures, cultural exploration, or simply a peaceful escape, Carmarthenshire County offers an unforgettable journey into the heart of Wales. Come and experience the captivating blend of natural splendor, historic intrigue, and welcoming communities that make this county a hidden gem in the Welsh countryside.
Share
View full details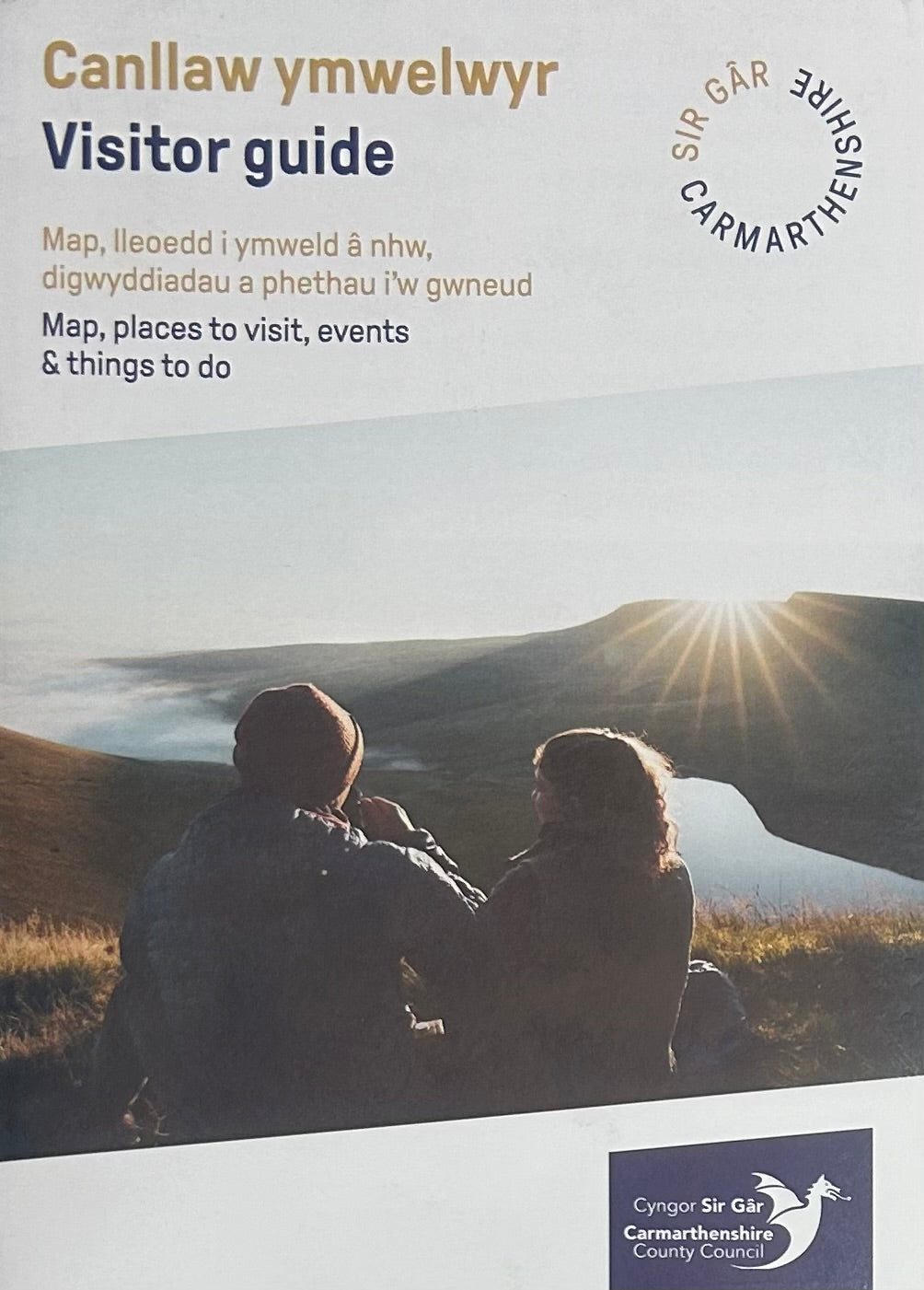 Product Info:

These leaflets come as singular copies only - If you would like a box, please enter the box qty into the ordering cell to receive a full case of leaflets