Regular price
Sale price
£0.00 GBP
Unit price
per
Sale
Sold out
North Wales is home to some of the most magnificent Cadw sites in the UK, showcasing the rich history and cultural heritage of the region. These sites, carefully preserved by Cadw, provide a glimpse into the past and offer visitors an unforgettable experience.
Among the highlights is Conwy Castle, a stunning fortress built in the 13th century, which stands proud against the backdrop of Snowdonia. Nearby, visitors can explore the well-preserved town walls and towers of Conwy, a UNESCO World Heritage site.
Another must-see attraction is Caernarfon Castle, a formidable fortress that played a crucial role in the history of Wales. The castle was built by King Edward I in the late 13th century and remains one of the most impressive examples of medieval military architecture in Europe.
Meanwhile, the ancient Roman city of Segontium, near Caernarfon, provides a fascinating insight into Roman life in Wales. Visitors can explore the ruins of the city's barracks, granaries, and bathhouses, and learn about the daily life of the Roman soldiers who once lived there.
Other Cadw sites in North Wales include the well-preserved ruins of Denbigh Castle, the imposing fortress of Beaumaris Castle on the Isle of Anglesey, and the evocative ruins of Valle Crucis Abbey near Llangollen.
North Wales Cadw sites offer an unforgettable journey through time, showcasing the region's rich history and heritage. Whether you're a history buff, a culture enthusiast, or simply looking for a memorable day out, these sites are not to be missed.
A5 Cross Fold Map
Full Colour
Bilingual 
Quantity - 300 Per Box - Please specify the exact quantity you wish to order.  
Share
View full details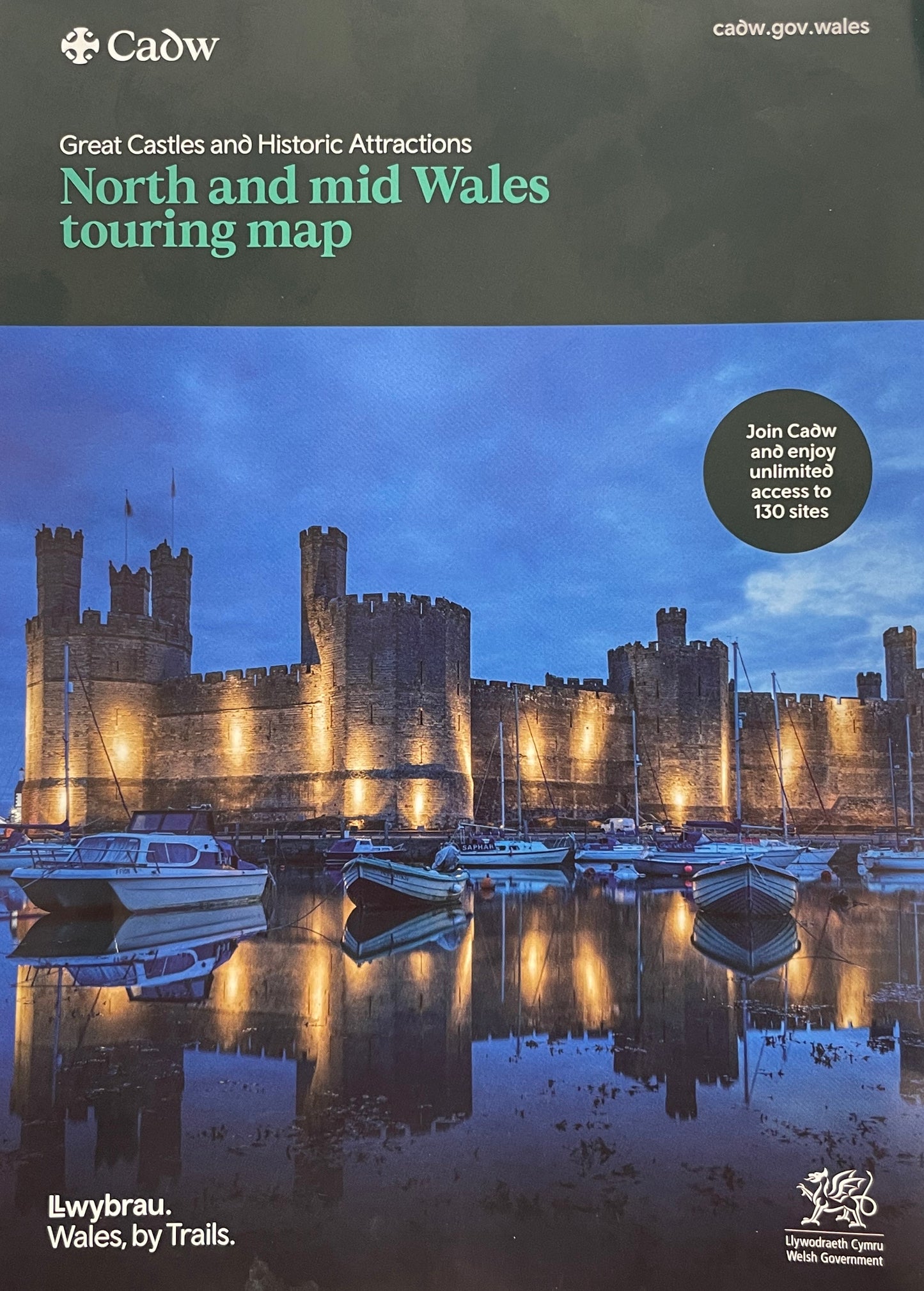 Product Info:

These leaflets come as singular copies only - If you would like a box, please enter the box qty into the ordering cell to receive a full case of leaflets