Regular price
Sale price
£0.00 GBP
Unit price
per
Sale
Sold out
Step into a world of delightful culinary experiences at Brightside - Proper Roadside Dining in 2023. This one-of-a-kind dining destination redefines roadside food, offering a vibrant fusion of flavours and a warm, welcoming ambiance.
Nestled along scenic highways and bustling routes, Brightside beckons weary traveler's and food enthusiasts alike with its inviting charm and delicious offerings. Leave behind the ordinary and embrace the extraordinary as you savour mouthwatering dishes crafted with passion and creativity.
At Brightside, every plate tells a story, inspired by the diverse regional cuisines and locally-sourced ingredients. From hearty classics to contemporary delights, the menu caters to every palate, promising a dining experience that will leave you craving for more.
But Brightside is more than just a restaurant—it's a destination in itself. Picture yourself dining al fresco under the clear blue sky, surrounded by picturesque landscapes and the sounds of laughter and camaraderie. Whether you're on a road trip or simply seeking a unique culinary experience, this is the perfect place to unwind and savour life's simple pleasures.
With a commitment to quality and service, Brightside creates an atmosphere of warmth and hospitality, making every guest feel like a part of the family. It's the kind of place where friendships are forged over shared meals and unforgettable moments.
So, whether you're traveling through or a local seeking a taste of something extraordinary, Brightside - Proper Roadside Dining is your go-to destination in 2023. Let your taste buds embark on a culinary journey, where every bite is a delight and every visit leaves you with cherished memories. Discover the magic of Brightside and experience roadside dining at its finest!
A5 - 4pp leaflet 
Full colour 
2400 - Per Box 
Please Specify the exact amount you wish to order.  
Share
View full details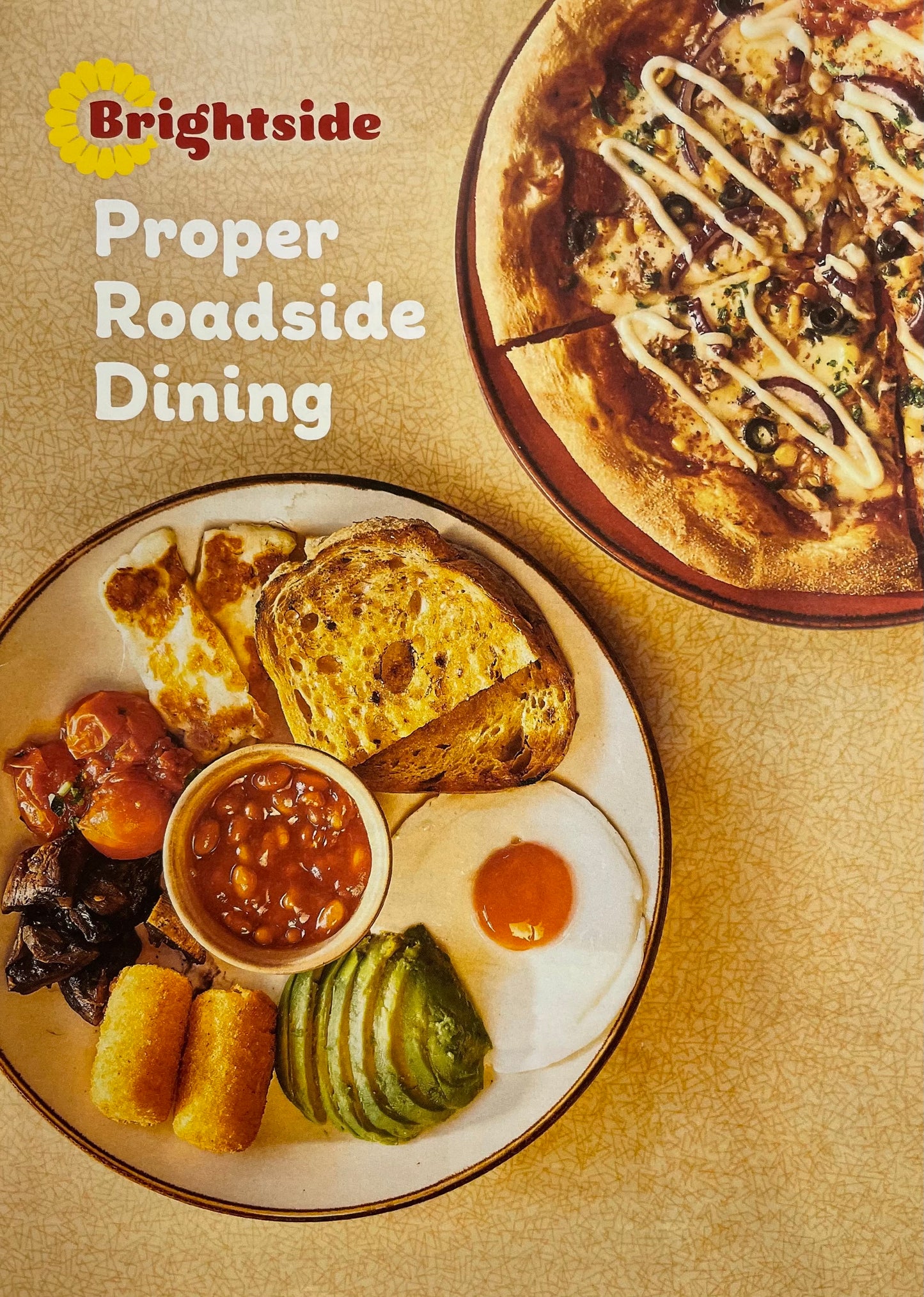 Product Info:

These leaflets come as singular copies only - If you would like a box, please enter the box qty into the ordering cell to receive a full case of leaflets