Regular price
Sale price
£0.00 GBP
Unit price
per
Sale
Sold out
Embark on a remarkable journey through the picturesque landscapes of the Brecon Beacons National Park aboard the Brecon Mountain Railway in 2023. Nestled amidst the breathtaking Welsh countryside, this heritage railway offers a nostalgic and scenic adventure that will transport you back in time.
Climb aboard the beautifully restored vintage steam locomotives and settle into the comfortable carriages as you prepare to be whisked away on a captivating voyage. As the engine chugs to life and the rhythmic sound of the tracks fills the air, you'll find yourself immersed in the charm and romance of a bygone era.
Travel along the scenic Taf Fechan Reservoir, marveling at the panoramic vistas of rolling hills, lush valleys, and serene waterways. The Brecon Mountain Railway takes you on a magical ride through nature's own masterpiece, offering breathtaking views that will leave you in awe.
Immerse yourself in the fascinating history of the railway as knowledgeable guides share intriguing tales and insights about the line's heritage. Discover the ingenuity and dedication that went into constructing this magnificent feat of engineering, and gain a deeper appreciation for the railway's enduring legacy.
Make a stop at Pontsticill Station, where you can step off the train and explore the delightful surroundings. Take a leisurely stroll along the lakeshore, breathe in the fresh mountain air, and capture stunning photographs to cherish forever. Enjoy a picnic amidst the tranquility of nature or savour delicious treats at the station's charming café.
Whether you're a railway enthusiast, a nature lover, or simply seeking a unique and memorable experience, the Brecon Mountain Railway offers an unforgettable adventure for all ages. Book your tickets for 2023 and embark on a nostalgic journey through the breathtaking Welsh countryside, where the beauty of nature intertwines with the magic of steam locomotion. Don't miss your chance to create lifelong memories aboard the Brecon Mountain Railway in 2023!
Share
View full details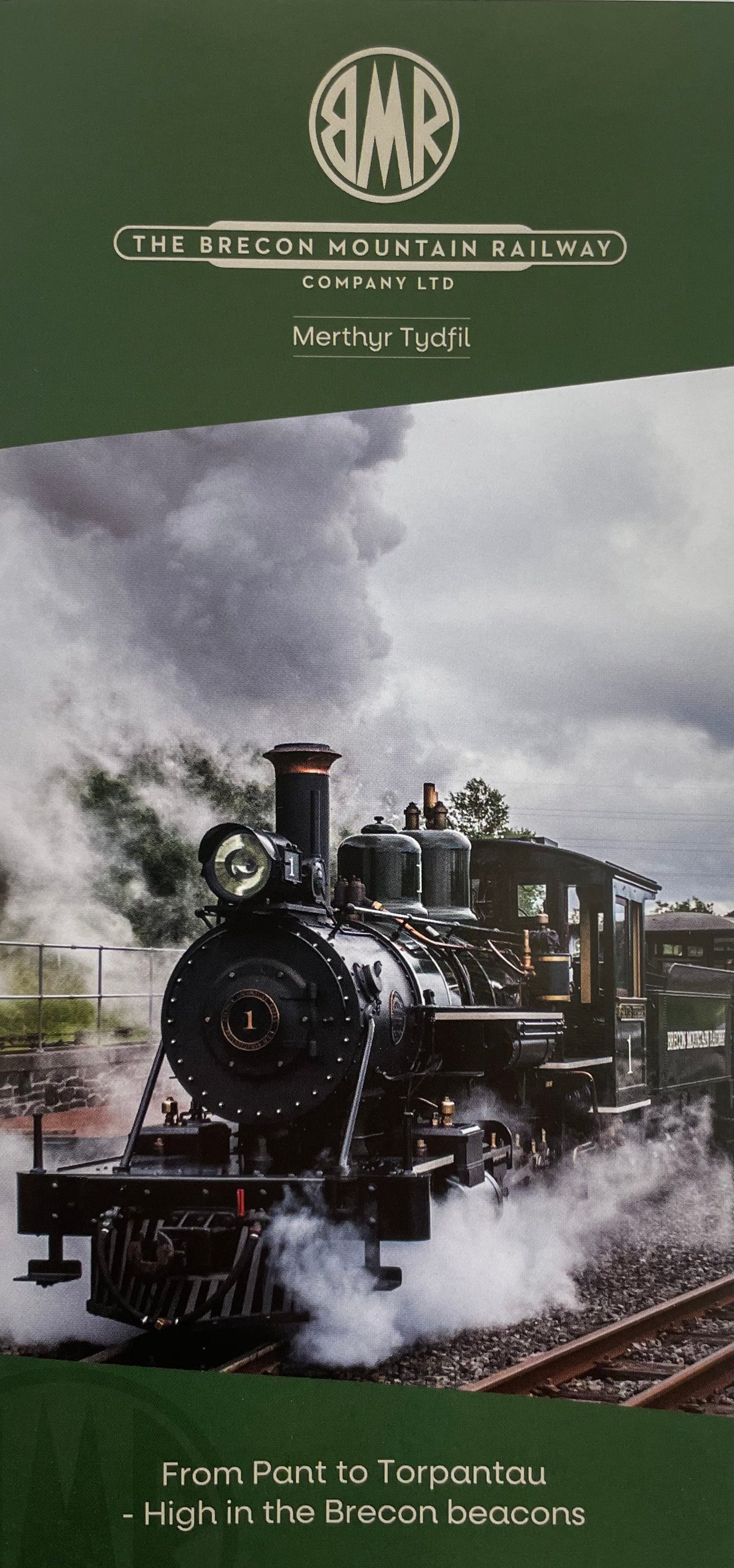 Product Info:

These leaflets come as singular copies only - If you would like a box, please enter the box qty into the ordering cell to receive a full case of leaflets