Regular price
Sale price
£0.00 GBP
Unit price
per
Sale
Sold out
DL Leaflet
Full Colour
1000 per box
Discover a world of adventure and excitement at Boulders, Cardiff's premier climbing and indoor activity center. Nestled in the heart of the city, Boulders offers a thrilling and family-friendly experience that's perfect for everyone, from beginners to seasoned climbers.
At Boulders, you'll be greeted by towering walls adorned with colorful holds, inviting you to conquer new heights. Whether you're an aspiring climber or a seasoned pro, there's a challenge for everyone, with routes of varying difficulty levels. Expert instructors are on hand to guide and support you, ensuring a safe and enjoyable experience.
In addition to rock climbing, Boulders offers a range of other exciting activities, including caving, bouldering, and an aerial assault course. It's the perfect destination for adrenaline junkies and those looking for a unique and active day out.
Boulders isn't just about physical activity; it's also a hub for community and camaraderie. With a welcoming atmosphere and a friendly community of fellow adventurers, it's a great place to socialize, make new friends, and challenge yourself in a fun and dynamic environment.
Whether you're a climbing enthusiast or simply seeking an exhilarating day out, Boulders in Cardiff promises an unforgettable adventure that will leave you with lasting memories and a sense of achievement. So, come climb, explore, and challenge yourself at Boulders, where the thrill of the ascent awaits.
Share
View full details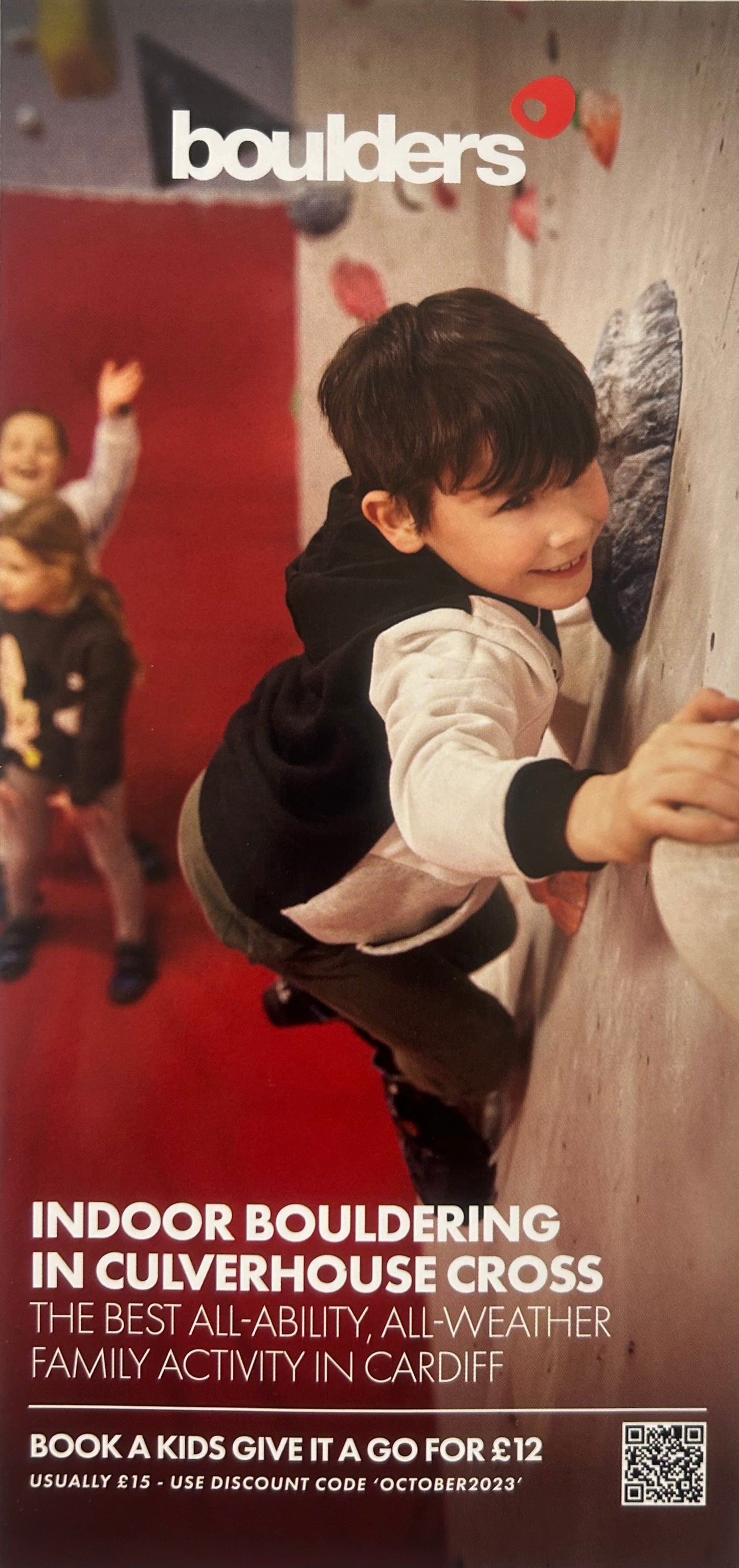 Product Info:

These leaflets come as singular copies only - If you would like a box, please enter the box qty into the ordering cell to receive a full case of leaflets