Regular price
Sale price
£0.00 GBP
Unit price
per
Sale
Sold out
Bewilderwood Cheshire is an enchanting adventure park nestled in the heart of the Cheshire countryside. With its magical treetop walkways, twisting tunnels, and zip wires, it offers an immersive and unforgettable experience for visitors of all ages.
Inspired by the magical world of the bestselling children's book 'A Boggle at Bewilderwood', the park is designed to ignite children's imaginations and encourage them to explore and play in a safe and natural environment. There are treetop bridges, wobbly wires, and hidden paths to discover, and all are surrounded by lush greenery and a tranquil lake.
One of the highlights of the park is the enchanting storytelling sessions that take place in the Twiggle Village, where the friendly inhabitants of Bewilderwood share their tales of adventure and mischief. There are also plenty of fun activities, such as face painting, crafting, and outdoor games, to keep children entertained throughout the day.
But Bewilderwood is not just for kids - adults can join in on the fun too! Whether it's zipping along the zip wires or exploring the treetop walkways, there's something for everyone to enjoy.
With its focus on imagination, exploration, and play, Bewilderwood Cheshire is a unique and magical destination that will leave visitors with unforgettable memories. Whether you're a family looking for a fun day out, a group of friends seeking adventure, or a couple looking for a romantic escape, Bewilderwood is the perfect place to let your imagination run wild.
The curious treehouse adventure
DL Leaflet
Full Colour
750 per box - These come as singles only - Please enter the specific amount of leaflets you require
Share
View full details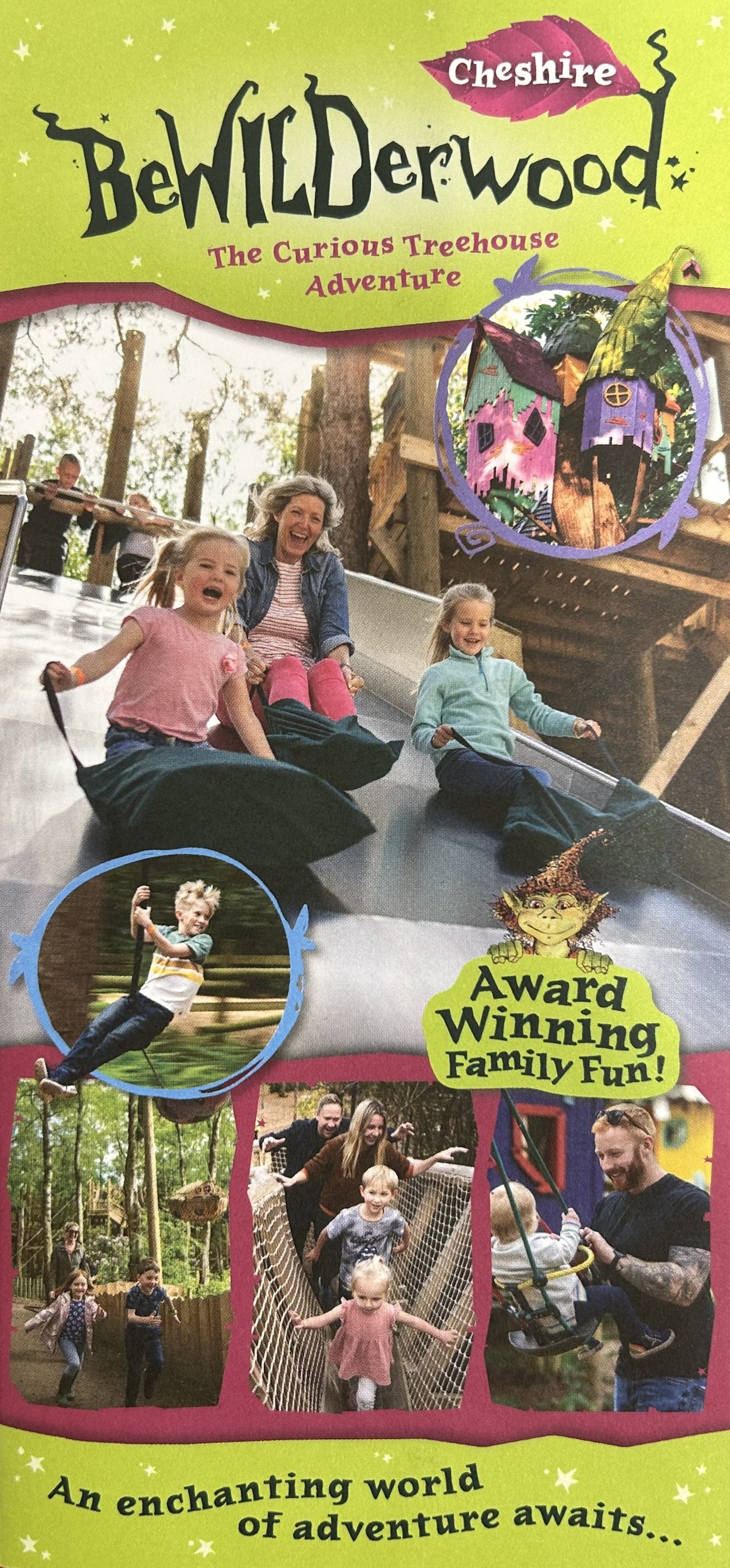 Product Info:

These leaflets come as singular copies only - If you would like a box, please enter the box qty into the ordering cell to receive a full case of leaflets