Regular price
Sale price
£0.00 GBP
Unit price
per
Sale
Sold out
Bekonscot Model Village is a charming and unique attraction that offers visitors the chance to step back in time and experience a world of miniature marvels. Located in the picturesque town of Beaconsfield, Buckinghamshire, this enchanting model village has been entertaining generations of families for over 90 years.
Spread across six acres of lush gardens, Bekonscot Model Village is home to an intricate network of model railways, roads, and buildings, all painstakingly created in 1:12 scale. Visitors can wander through the tiny streets, marveling at the intricate details of the buildings, the bustling train stations, and the whimsical scenes of everyday life.
But that's not all - Bekonscot Model Village also offers a range of other attractions to keep visitors entertained, including a mini-golf course, a children's playground, and a cafe serving delicious treats.
For those who love trains, the model railway features a variety of different trains running through the village and up and down mountainsides. And for those who enjoy getting hands-on, the 'remote control' boats on the miniature lake are always a hit with visitors of all ages.
A visit to Bekonscot Model Village is an unforgettable experience that will leave you with a sense of wonder and a newfound appreciation for the beauty and detail of the miniature world. It's the perfect destination for a family day out, a romantic outing, or a unique trip with friends.
A5 Brochure
Full Colour
1000 per box
Share
View full details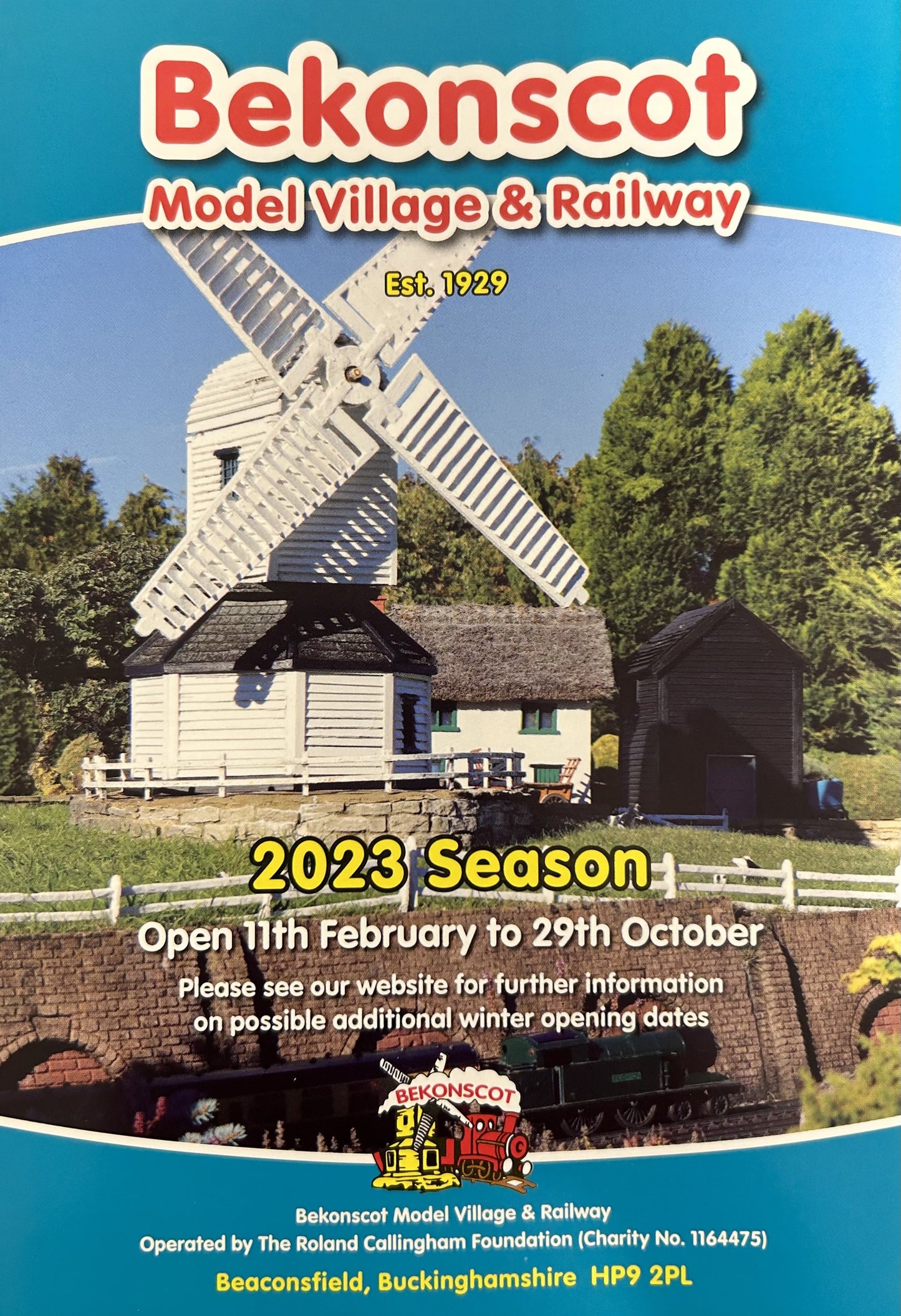 Product Info:

These leaflets come as singular copies only - If you would like a box, please enter the box qty into the ordering cell to receive a full case of leaflets